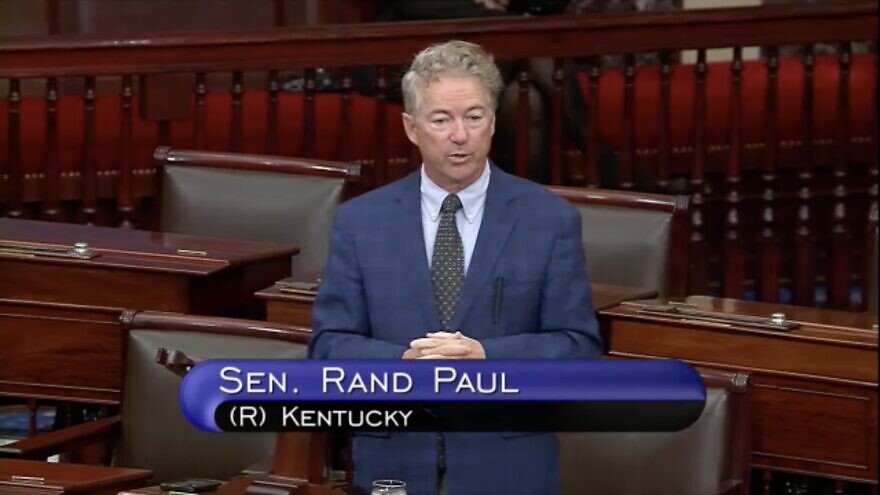 In The News
Resistant to foreign spending, Sen. Paul stymies trajectory of Iron Dome funding
As he did last week, Sen. Rand Paul (R-Ky.) again blocked an attempt to expedite the House-passed bill that would provide $1 billion in additional funding to help Israel replenish its Iron Dome interceptor rockets.
The bill, H.B. 5323, was brought to the floor late Monday afternoon by Sen. Bob Menendez (D-N.J.), who said he was seeking unanimous consent in favor of the legislation.
Last week, senators attempted to "hotline" the bill, which also requires unanimous consent but could be blocked by a single senator expressing opposition. Paul opposed the bill, saying he would not support it unless the cost of the aid was offset.
A libertarian, he has long been critical of all foreign aid.
Read More: JNS