Hamas
Residents of Gaza Border Communities Fatigued By Endless Cycle of Violence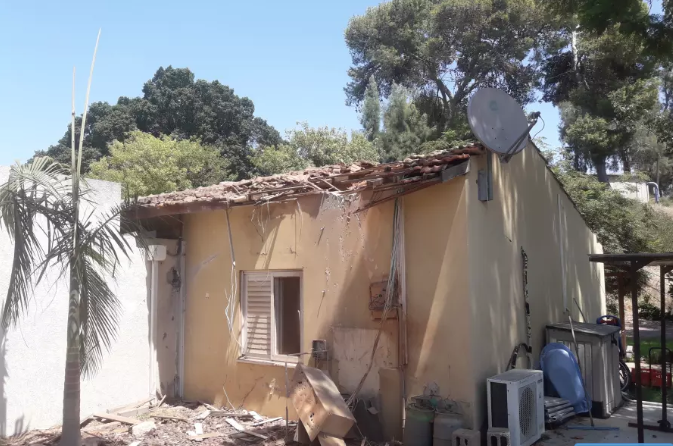 She was packing her belongings from her rocket-ravaged home, preparing to decamp from Kibbutz Yad Mordechai to stay with relatives in the center of the country, when we knocked on her door Thursday afternoon. Still she invited us in and offered us a cold drink.
The kibbutznik whose house suffered a direct hit by a Qassam in the middle of the nightdid not want her identity disclosed, but she shared her night's horror with The Jerusalem Post.
"It was hard yesterday," she began. The family had moved into its reinforced room for the night and her four-year-old son was sleeping.
Because of the constant wailing of sirens, she was awake when a rocket smashed into her roof at 3 a.m. Plaster and dust covered the floor and dining room table.
"My son half understands, and is a bit frightened," she said. "I hope there will be peace and there won't be the need for an operation in Gaza," she continued. "They need to do what they need to do, but I hope for peace and that the soldiers won't need to go."
Sderot's 24,000 people were also victim to rocket strikes Wednesday. Four projectiles slammed into the city. Though Thursday was quieter, most of the rattled residents stayed indoors close to a bomb shelter.