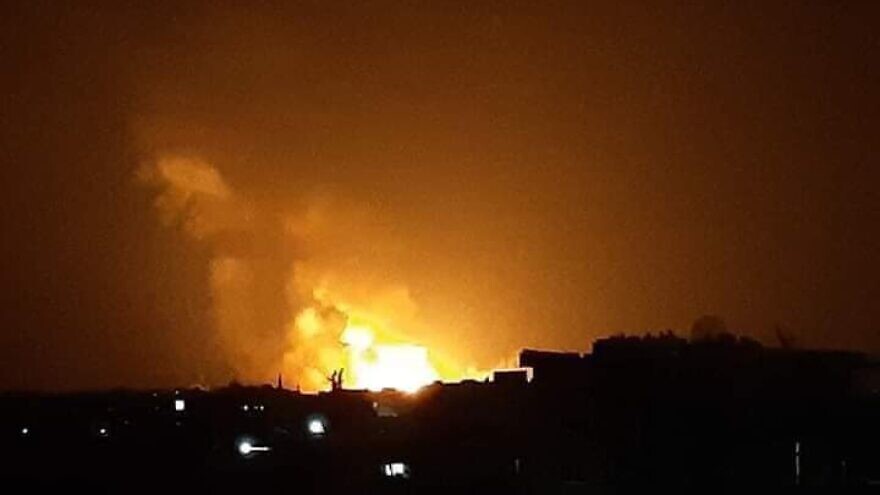 Syria
Reports: Israeli air strike triggers Syrian missile defense near Damascus
04/07/2021
Syrian air defenses responded to an Israeli airstrike in the Damascus area, according to the Syrian state-run SANA early Thursday.
The report said the Israeli attack came from the Golan Heights and Lebanese airspace. According to media reports, the air defense systems successfully shot down a number of missiles.
A military source said the attack began at 12:56 am, with air defenses shooting down most of the missiles. The strike left at four soldiers injured and caused some material damage, he said.
One of the missiles fired by Syria's missile defense followed an Israeli jet above southern Lebanon, where booms were heard in the sky, the Hezbollah-affiliated Al-Manar TV station said.
In mid-March, Syrian media reported a prior Israeli strike near Damascus, with no confirmation from Israeli officials. Israel reportedly strikes Iranian-backed targets in Syria frequently, and although it seldom confirms these attacks, it has stated it will not abide Iran's presence in Syria.
Read More: I24