US-Israel Relationship
Report: US Delegation Discussed Moving Embassy to Jerusalem With Netanyahu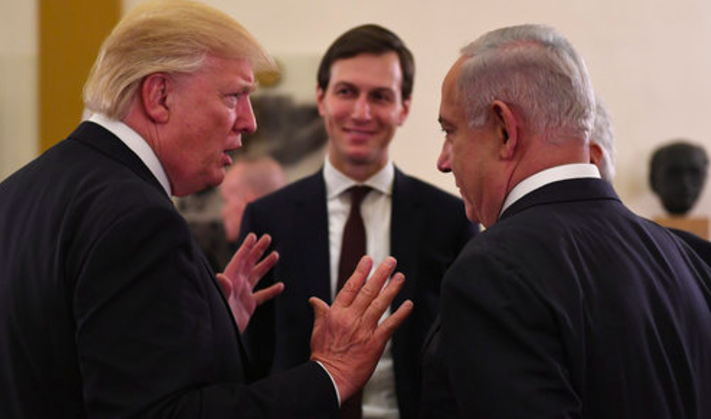 During Israeli Prime Minister Benjamin Netanyahu's meeting last week with a high-level US diplomatic delegation, the issue of a moving the American embassy from Tel Aviv to Jerusalem was reportedly addressed by both parties.
The US team, led by President Donald Trump's son-in-law and senior adviser, Jared Kushner, included Trump's international negotiations representative Jason Greenblatt, Deputy National Security Adviser Dina Powell and US Ambassador to Israel David Friedman.
The embassy move "was brought up by both sides as part of a productive broad conversation about a number of issues," a source purportedly told the Times of Israel.
A second unnamed source in the Prime Minister's Office also reportedly confirmed to the outlet the discussion took place.
Trump promised to relocate the embassy during his election campaign in 2016, but signed a six-month waiver June 1 to keep the embassy in Tel Aviv — in line with every president's actions since Congress passed legislation calling on the US to move the embassy in 1995.
Vice President Mike Pence said in July that relocating the U.S. Embassy in Israel to Jerusalem is only a matter of time.
Read More: Algemeiner