Hezbollah
Report: Through Pompeo, Israel warns Lebanon of new Hezbollah missile plant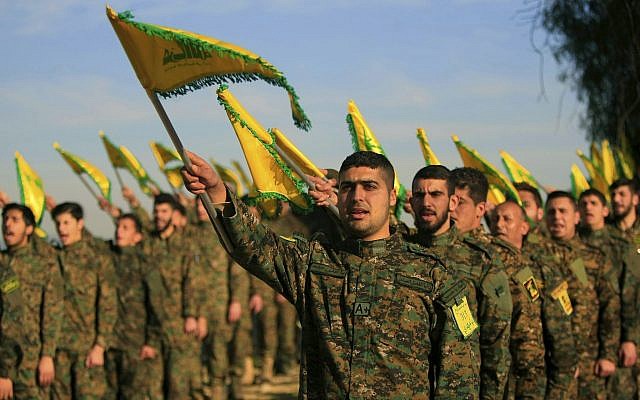 US Secretary of State Mike Pompeo has reportedly conveyed to Lebanon a message from Israel warning Beirut of action by Iran and Hezbollah to covertly construct a new missile production facility in the country.
The covert facility produces precision missiles and constitutes a threat to both Israel and Lebanon, Pompeo said, according to a report Monday from Channel 13.
"Pompeo raised before [Lebanese] Prime Minister [Saad] Hariri his concerns over Hezbollah's actions in Lebanon. The actions of Hezbollah are a threat to Lebanon," a senior US official was quoted as saying.
"We made it clear to the government of Lebanon that…the danger of escalation with Israel as a result [of Hezbollah's actions] is real," the official said.
Prime Minister Benjamin Netanyahu informed Pompeo of the factory's existence during the top US diplomat's visit to Israel last month, the report said.
Pompeo visited Beirut after Israel, using the trip to highlight his concerns about Hezbollah, which is targeted by US sanctions as a terror group, but holds three cabinet posts in Lebanon.
"Lebanon and the Lebanese people face a choice: bravely move forward as an independent and proud nation or allow the dark ambitions of Iran and Hezbollah to dictate your future," he said during a joint news conference with his Lebanese counterpart, Foreign Minister Gibran Bassil.
Read More: Times of Jerusalem