Iran
Report: Pentagon to present military options to retaliate for Iran strike on Saudi oil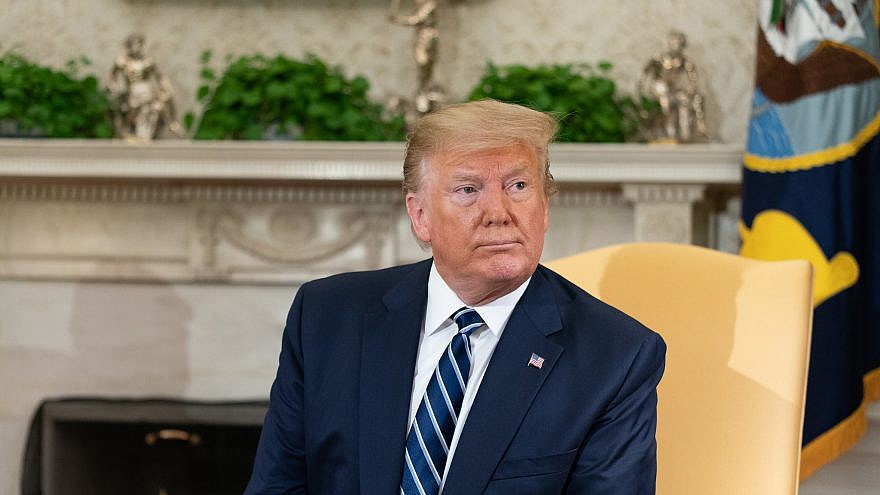 (September 20, 2019 / JNS) The Pentagon will reportedly present U.S. President Donald Trump on Friday military options to retaliate in the aftermath of Iran attacking two Saudi Aramco facilities on Sept. 14.
The options include airstrike targets in Iran, though the president will be warned that a military response could provoke war, U.S. officials told the Associated Press.
"It is my job to provide military options to the president should he decide to respond with military force," Gen. Joseph Dunford, chairman of the Joint Chiefs of Staff, told reporters this week, according to the outlet.
The president will request "a full range of options," said Dunford. "In the Middle East, of course, we have military forces there and we do a lot of planning and we have a lot of options."
Iranian Foreign Minister Mohammad Javad Zarif has threatened an "all-out war" if America retaliates militarily.
Zarif told CNN that Iran seeks to avoid conflict and would be willing to negotiate with rivals Saudi Arabia and the United Arab Emirates, but not with the United States until Washington lifts sanctions that were reimposed after the Trump administration withdrew from the 2015 nuclear deal in May 2018.
"If they lift the sanctions that they reimposed illegally, then that's a different situation," said Zarif. "Then we would consider [talks]."
He denied that Iran was behind Saturday's attack.
In response to Zarif's comments, U.S. Secretary of State Mike Pompeo, who returned to the United States from Saudi Arabia and the United Arab Emirates, where he met with leaders there this week in the aftermath of the attack, said, "While the foreign minister of Iran is threatening all-out war and to fight to the last American, we're here to build out a coalition aimed at achieving peace and a peaceful resolution to this. That's my mission set, what [U.S.] President [Donald] Trump certainly wants me to work to achieve, and I hope that the Islamic Republic of Iran sees it the same way. There's no evidence of that from his statement, but I hope that that's the case."
Read more: Jewish News Syndicate