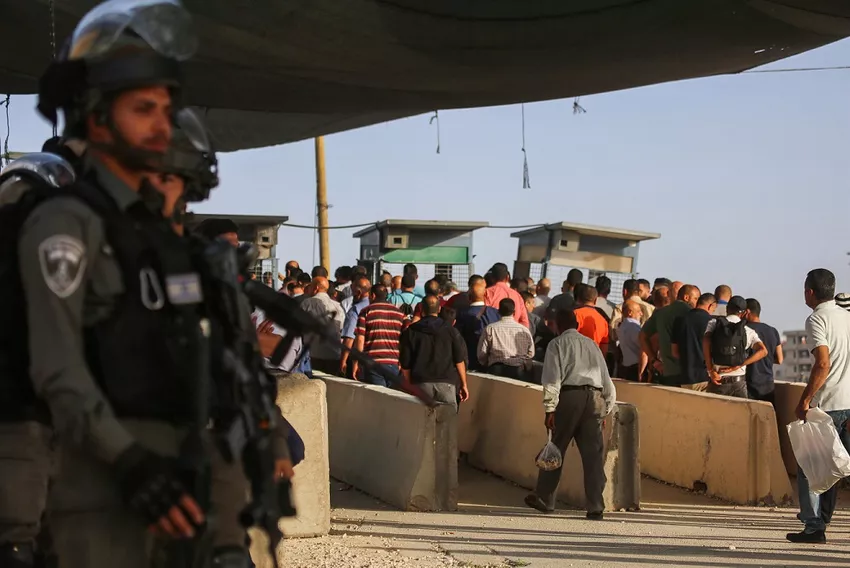 Palestinian Authority
Report: Palestinian Security Forces Halt On-Ground Cooperation with Israel
Palestinian security forces posted to areas B and C of the West Bank on Thursday retreated into the Palestinian-controlled Area A, Haaretz reported.
The move reflects the Palestinian Authority's decision to halt the security coordination with Israel over Israeli plans to formally extend its sovereignty over Area C.
Area A refers to parts of the West Bank placed under Palestinian security and administrative control under the Oslo Accords, whereas Area B designates territories under mixed Israeli and Palestinian security control. Area C, which represents some 60% of the West Bank, is under full Israeli control.
Earlier in the day, a Twitter account associated with Palestinian President Mahmoud Abbas's Fatah party posted a video appearing to show PA security forces blocking Israeli Border Police from accessing Hebron, the largest city in the West Bank.
Also Thursday, chief Palestinian negotiator Saeb Erekat said that Palestinian security services will no longer share information with their US counterparts.
Read More: I24