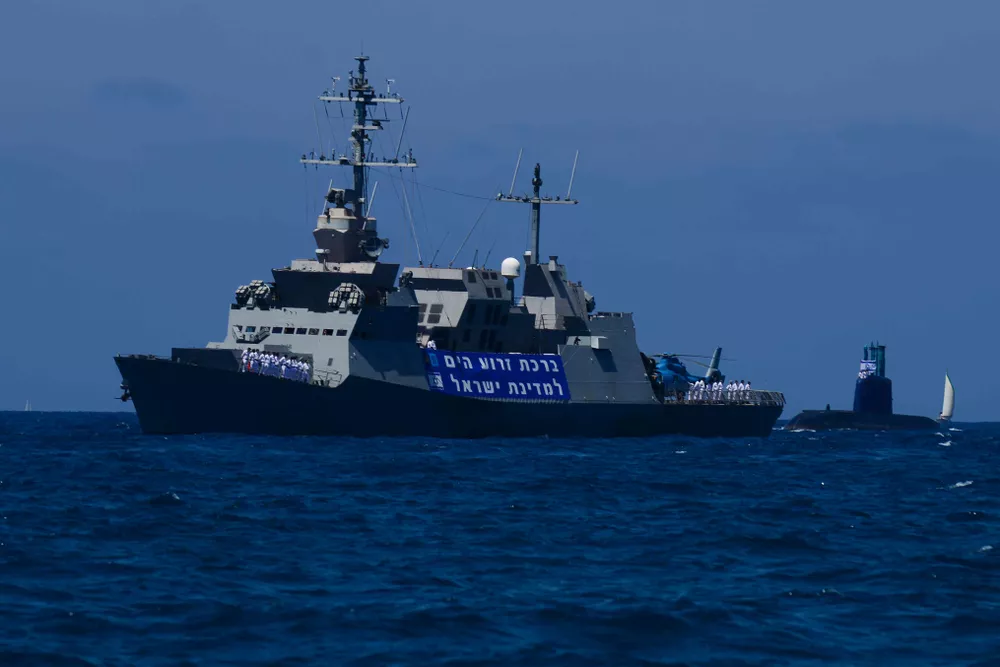 In The News
Report: Israel To Retaliate Following Iranian-Blamed Attack In Gulf Of Oman
02/28/2021
Assault against Israeli-owned vessel 'crossed the red line,' senior officials say
Israel has no choice but to react in response to the recent attack against an Israeli-owned vessel, a senior security official told Israel's public broadcaster Kan on Sunday, with Iran as the estimated guilty party.
The Israeli government deems the assault as "crossing the red line," the report added.
The nature of the response was not detailed in the report, but if carried out, it could take place in the coming days.
On Friday, an explosion struck an Israeli-owned cargo ship sailing through the Gulf of Oman, an incident renewing concerns about ship security amid escalating tensions between the US and Iran.
The Israeli security establishment has pointed an accusing finger at Tehran, with Defense Minister Benny Gantz saying that according to an initial assessment "Iran was responsible, but it must still be verified."
Meanwhile, new details have come out regarding the method in which the attack against the MV Helios Ray was carried out.
According to Hebrew-language outlet N12, Israeli findings suggest that the cargo ship was not attacked by a missile but by a commando unit.
Read More: I24 News