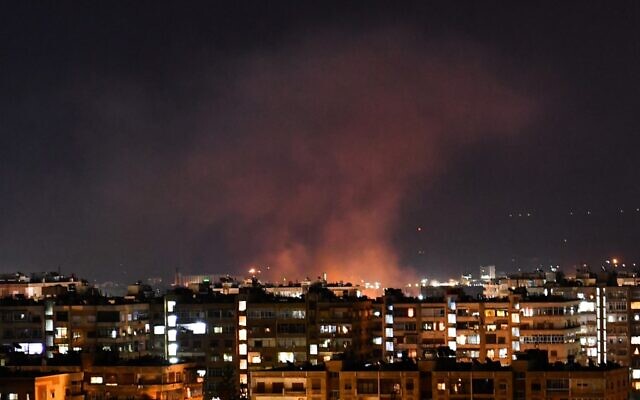 Hezbollah
In The News
Report: Israel targeted secret Hezbollah drone site in Syria strike this week
The Israeli Air Force struck a clandestine drone research and development site belonging to the Lebanese Hezbollah terror group in Syria earlier this week, according to a Thursday report by the Saudi-funded al-Arabiya network and its sister channel al-Hadath.
Citing unnamed sources, al-Arabiya said Israeli jets struck the Hezbollah site at the al-Qusayr military air base, close to the border with Lebanon, and the northwestern Syrian city of Homs overnight between Sunday and Monday. The strike was not previously reported.
The report said the site belonged to Hezbollah's 127th unit, which has previously been reported to be responsible for the research, development, and maintenance of UAVs operated by the Iran-backed terror group in Syria.
Read More: TOI