Hamas
Report: Israel believes Hamas, Iran agreed on Gaza front in case of northern war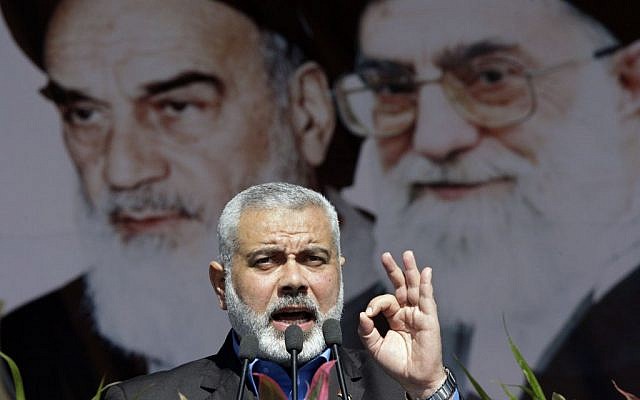 Israeli intelligence officials believe Hamas and Iran have come to an agreement for the Gaza-based terror group to open a war front against Israel from the southern coastal Strip in the event of conflict breaking out with Iran's allies on the Jewish state's northern border, according to a report Wednesday.
The Haaretz daily quoted a senior security official as saying the intelligence establishment estimates Hamas and the Islamic Jihad group will try to force Israel to move forces and air defense systems to the south at the expense of troops fighting in the north.
The report says that Israeli intelligence sources believe Iran has increased its involvement in the Strip in order to turn Hamas into its operational arm against Israel.
Iran is a backer of the Izz ad-Din al-Qassam Brigades, Hamas's armed wing, and the al-Quds Brigades, Islamic Jihad's military branch.
According to the unnamed officials, Iran and Hamas have been in contact over the issue for several months and the Gaza-based group has held talks with members of Tehran's Revolutionary Guards.
Visiting Tehran earlier this month, Hamas deputy chief Saleh al-Arouri said that Hamas and Iran stand on "the same path" in fighting Israel, Iran's semi-official Fars news agency reported at the time.
Read More: The Times of Israel