US-Israel Relationship
Report: Hungary blocks EU statement condemning US policy shift on settlements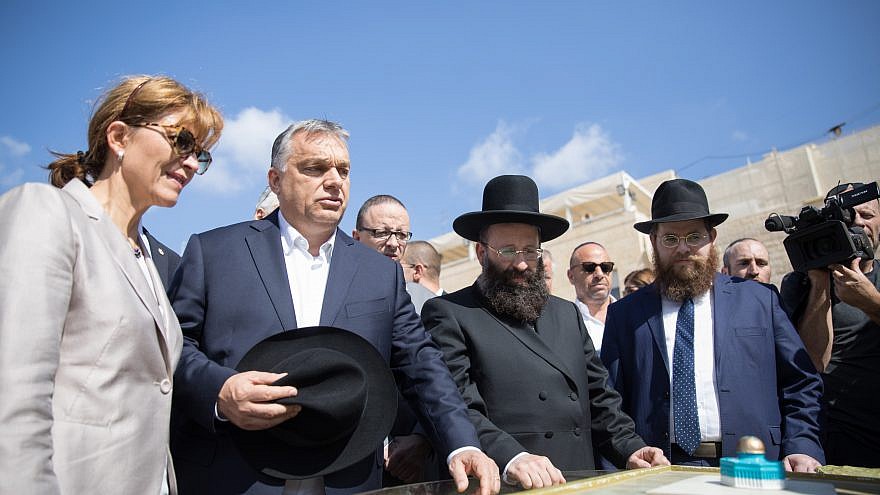 (November 20, 2019 / JNS) Hungary is blocking a diplomatic effort by the European Union to issue a joint statement condemning the U.S. announcement on Monday that it does not consider Israeli settlements in Judea and Samaria to be illegal, the Times of Israel reported on Wednesday.
Hungarian Foreign Minister Péter Szijjártó has made it plain that Hungary will veto any E.U. statement on the settlement's legality, a diplomatic source with direct knowledge of the matter told the Times on condition of anonymity. As a result, no text has yet been circulated among E.U. member states, according to the source.
Budapest recently blocked a joint European Union statement condemning the U.S. move to recognize Jerusalem as Israel's capital. Hungary opened a trade office in Jerusalem earlier this year as a branch of its embassy in Tel Aviv.
Hungarian Prime Minister Viktor Orbán has close relations with Israel and the United States, and his government recently recognized the country's Orthodox Jewish community for the first time since WWII.
U.S. Secretary of State Mike Pompeo announced on Monday that the United States is softening its stance on Israeli settlements in Judea and Samaria.
Read more: Jewish News Syndicate