Terrorism
Report: Gaza terrorist groups replenish rocket arsenal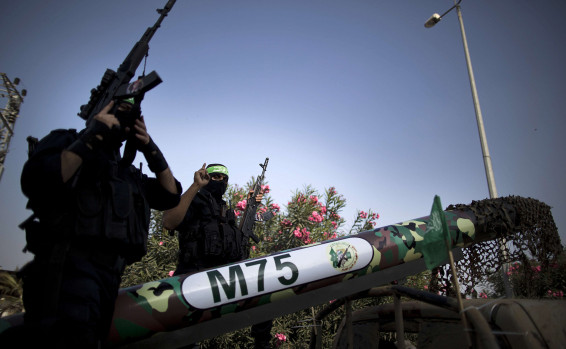 Hamas and Islamic Jihad have been able to replenish their rocket supplies to levels reached just before the 2014 Israel-Gaza conflict, The Wall Street Journal reported on Tuesday.
The last cease-fire between the Gaza Strip-based terrorist groups and Israel was reached in May.
According to the report, rocket stockpiles in Gaza are now back up to roughly 10,000 and consist mostly of short- and mid-range projectiles.
Quoting Israeli military and intelligence officials, the report said the stockpile was replenished through a combination of smuggling supplies into Gaza and local production by Hamas and Islamic Jihad.
Both Hamas, which rules the coastal enclave, and Islamic Jihad seek to pressure Israel into lifting the maritime blockade that was placed on Gaza in 2007 after Hamas seized control of it from the Palestinian Authority in a military coup.
"Hamas and Islamic Jihad continue to cause misery and suffering to the Palestinians in Gaza," U.S. Special Representative for International Negotiations Jason Greenblatt said Tuesday in response to the report.
Kobi Michael, a senior research fellow at the Institute for National Security Studies, told the Journal that Hamas was "playing with fire" and that its actions were placing the Palestinian population in Gaza at risk, as they were increasing the chances of another military conflict.
Read More: Israel Hayom