Boycott, Divestment, Sanctions (BDS)
Report: BDS blacklist under review by UN body will harm Palestinians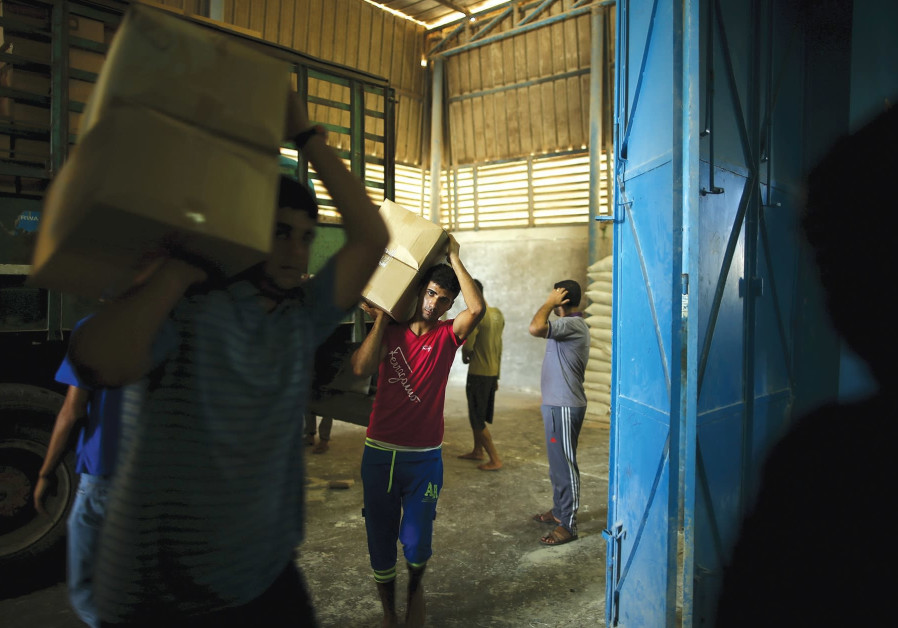 The lives of ordinary Palestinians will be severely harmed if the UN Human Rights Council blacklists companies that do business in the West Bank, a report from NGO Monitor revealed on Thursday.
A major source of the list of companies the UNHRC may publicize soon, says the report, was Who Profits, a project of the Coalition of Women for Peace, a known left-wing Israeli organization.
At the root of the NGO Monitor report is the premise that Who Profits has not taken into account that its list, which filters into the UNHRC blacklist, will not just harm Israel, but also West Bank Palestinians and east Jerusalem Arabs.
According to NGO Monitor, the Who Profits list of Israeli and international businesses is a prominent tool for Boycott, Divestment, Sanctions campaigns around the world.
The report said the blacklist's publication has been delayed by two years partially due to NGO Monitor's efforts at the UN, though Israel and various allies have been heavily engaged in pushing off the list's publication.
But NGO Monitor says the list is finally expected to be published in advance of the March 2019 UNHRC session.
As a general point, the report says that, "Blacklisting companies… based on their adherence to mutually agreed upon and internationally brokered agreements – such as the Oslo Accords – fundamentally undermines the foundations of the international legal order."
More specifically, regarding one Israeli company Who Profits recommends blacklisting (NGO Monitor's report leaves out the companies' names) it notes that, "The Palestinian Authority is [the company's] largest customer, accounting for about 10% of its total revenues. In 2016, it supplied about 50% of the oil product and about 85% of the liquid petroleum gas" to the West Bank and Gaza.
NGO Monitor's analysis notes that Annex IV of the Economic Protocol of the Gaza-Jericho Agreement between Israel and the PA "codifies the import of petroleum products and enables the PA to import gasoline from Jordan and/or Egypt if 'they meet the average of the standards existing in the European Union countries, or the USA standards.'"
Read More: Jerusalem Post