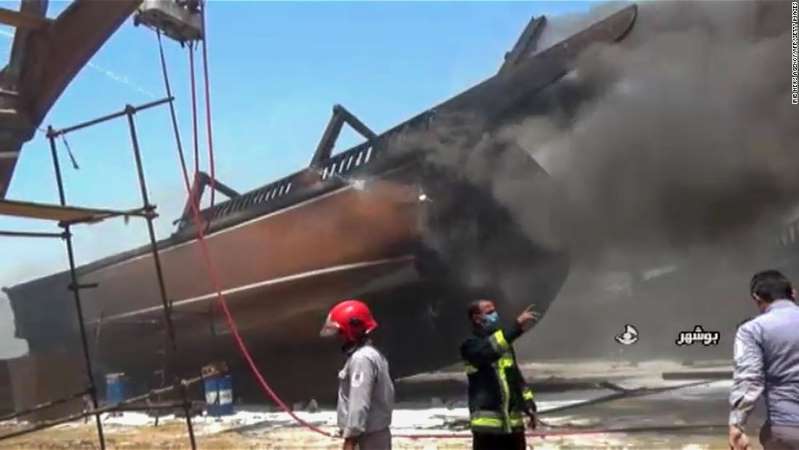 Iran
Report: At Least 7 Ships Engulfed In Flames In Iran's Bushehr Port
At least seven ships docked in the Iranian port of Bushehr were seen engulfed by massive fires, local media sources reported on Wednesday.
The reason behind the blaze remains unknown. Authorities have opened a preliminary investigation into the incident.
The fire at the Delvar Shipyard in Bushehr, located in southwestern Iran, comes after a similar incident occurred earlier in the day, when a blaze erupted at the South Aluminum Corporation in Lamerd, causing "minor damage" to the facility, according to the Iranian Mehr News Agency.
Iranian officials later said that the fire was caused by an "oil leak."
Iran has been rocked by a mysterious string of explosions in recent weeks, including at a military site near Tehran and at the Natanz nuclear enrichment facility in Isfahan province, located some 200 miles south of the capital.
The last incident occurred on July 14 when a fire broke out at a gas condensate storage facility in northeastern Iran.
Fire chief at the Kavian Fariman industrial complex Javad Jahandoust said that six storage tanks had caught fire after one of them exploded, according to Reuters.
Read More: I24