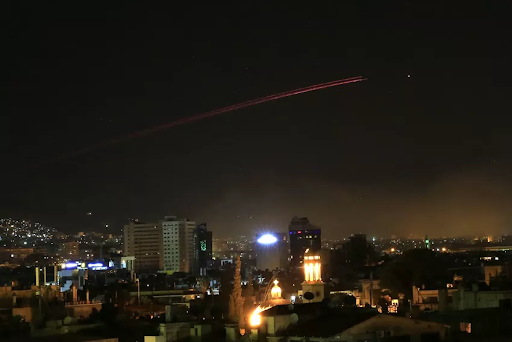 In The News
Report: Aircraft Strike Iranian-Backed Sites in Syria, 12 Militiamen Killed
Unidentified drones attacked pro-Iranian militia targets overnight Saturday at a base in the eastern suburb of Deir a-Zor in Syria, killing 12 members, the British-based Syrian Observatory for Human Rights reported.
According to the report, 12 Iraqi and Afghan activists of the militia were killed and vehicles and ammunition were destroyed. It is reported that three days ago reinforcements from the same militias arrived in the area.
The Observatory further reported that nearly 30 vehicles carrying military and logistical equipment, including fighters, arrived at the base in Al-Mayadeen city, just east to Deir Ezzor, on June 3.
On Thursday evening, at least nine combatants loyal to Syrian President Bashar al-Assad's regime were killed in an airstrike that was allegedly carried out by the Israel Air Force (IAF) in western Syria, state-owned Sana news agency reported.
Read More: I24