Incitement
Rejecting Israeli 'piracy,' Abbas says payments to 'martyrs' will continue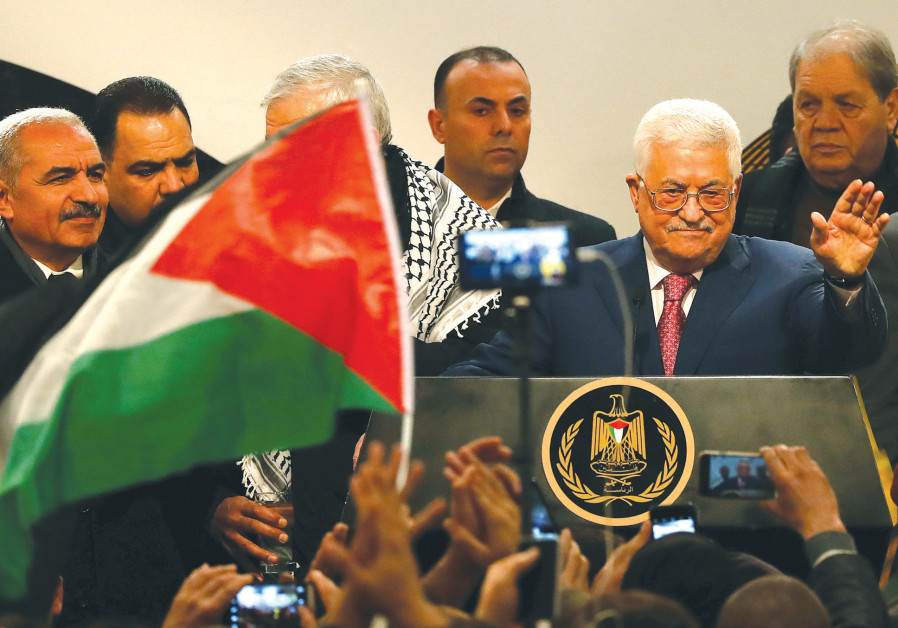 Israel's decision to deduct welfare payments to Palestinian security prisoners and their families from tax and tariff revenues it collects on behalf of the Palestinian Authority is an act of piracy, PA President Mahmoud Abbas said on Wednesday.
Speaking during a meeting of Palestinian leaders in Ramallah, Abbas said that the PA will refuse to accept any payment from Israel that is "missing one penny." He also vowed to continue financial aid to the prisoners and the families of Palestinian "martyrs."
"In the name of the people and Palestinian leadership, I declare our condemnation and rejection of this unjust decision," Abbas said, referring to the Security Cabinet's recent decision to withhold more than $138 million in tax and tariff revenues. The move would deduct funds equal to the amount the PA spent to support prisoners and families of terrorists in 2018.
"We will not accept any money that is missing one penny. We won't agree to this. Either we get all our money and rights, or we won't accept one penny from them."
The Israeli decision, Abbas claimed, was in the context of measures to "tighten the blockade" on the Palestinians to force them to accept US President Donald Trump's yet-to-be-unveiled plan for peace in the Middle East, also known as the "deal of the century." In his speech, Abbas referred to the unseen plan as the "deal of shame." He had previously denounced the upcoming peace plan as the "slap of the century."
Read More: Jerusalem Post