Archeology
Reflections from the field – NFL stars visit Israel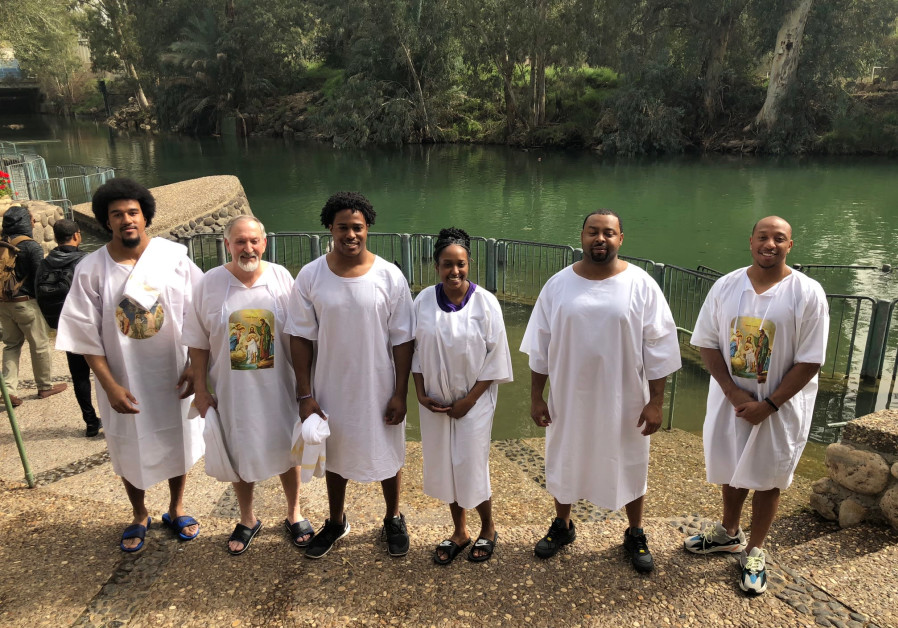 Seven current and former National Football League stars recently visited Israel in a six-day whistle-stop tour, which included Jewish and Christian sites and meetings with Syrian wounded treated in Israel's hospitals and with Prime Minister Benjamin Netanyahu.
It is not often that one gets the opportunity to speak to top-level athletes at all, let alone predominantly ask them about their impressions of Israel – and not their prowess or latest performance on the sports field.
America's Voices in Israel in conjunction with the Jerusalem and Heritage Ministry led by Ze'ev Elkin organized the trip, which brought seven current and former NFL players to Israel for the first time. It was part of the ministry's ongoing efforts to strengthen Jerusalem's international image, which has also included invitations to journalists from across the globe and other influential figures, such as heads of parliament and well-known chefs.
Each delegation, including that of the football players, is provided an opportunity to get to know Jerusalem from close up, walking its streets, taking in its atmosphere and finally leaving with a greater understanding of its centrality to the Jewish people.
In addition, the ministry organizes several international conferences, investigating topics such as Jerusalem's legal standing, archeology, the city's place in history and its economic present and future.
American Football in Israel commissioner Betzalel Friedman was delighted to be able to welcome the players to Israel.
It is a thrill to be able to have players playing football at the highest level come and see our country," he said. "[This trip not only] provides them an opportunity to see that there is a passionate and knowledgeable football community outside the United States, but also to get to know real Israelis.
In fact, it draws attention to football in Israel, but it can be bigger than Israel and football," he added.
Read More: J Post