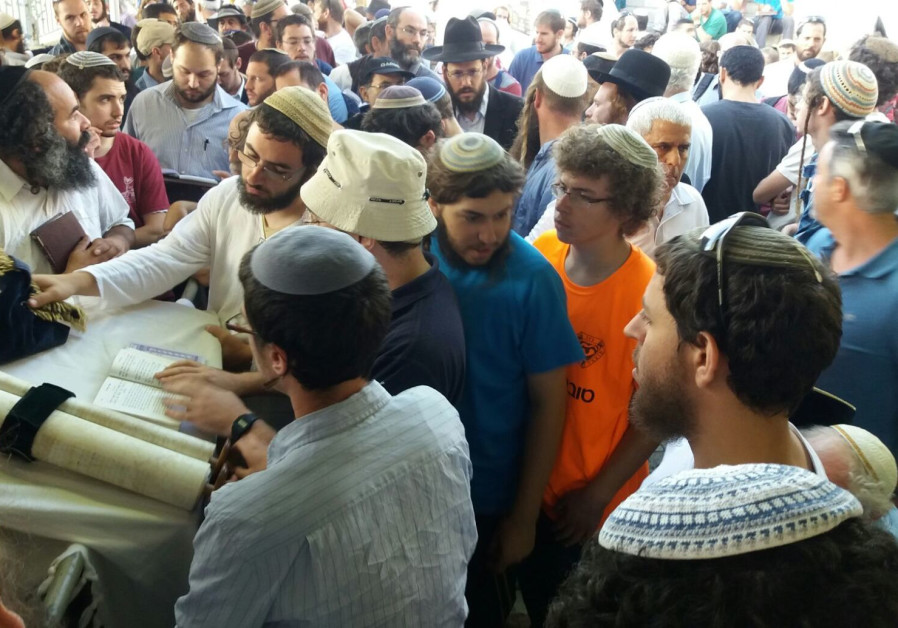 Israeli Society
Issues
Record numbers of Jews visit the Temple Mount Tisha Be'av morning
With the Jewish people commemorating the destruction of the ancient Temples in Jerusalem on the fast of Tisha Be'av on Tuesday, more than 1,200 Jewish visitors went to the Temple Mount on Tuesday morning, activist groups said.
According to the Yeraeh organization, which promotes Jewish visitation and prayer rights at the Temple Mount and which desires to rebuild the Jewish Temple at the site, 1,263 Jews visited from 7:30 till 11 this morning, and between 13:30 and 14:30 in the afternoon.
The previous record was 995 Jewish visitors this past Jerusalem Day. Last year, just 400 Jews visited the site on Tisha Be'av.
According to Yeraeh, the recent tensions over the Temple Mount and the about-face performed by the government over metal detectors at the site has generated massive interest in visiting the site.
Speaking to The Jerusalem Post this week, Asaf Fried, a spokesman for an association of organizations dedicated to Jewish rights on the Temple Mount, said that the activist groups had been receiving numerous calls since the crisis was ended, asking how to practically prepare, religiously, for visiting the Temple Mount.
"People are very angry, the government's behavior last week was humiliating and degrading," said Fried.
Read More: J Post
(photo credit:ELISHAMA SANDMAN)