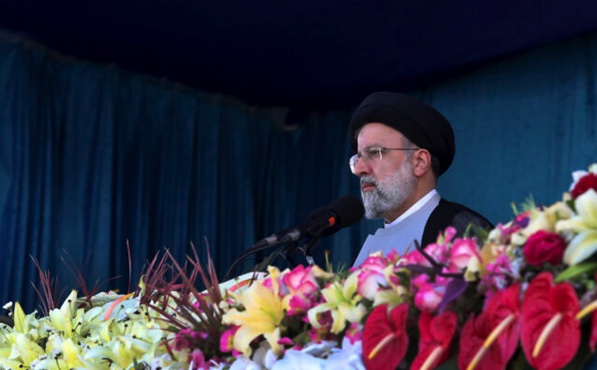 In The News
Raisi: If Zionists make 'tiniest move' against us, we'll target center of regime
Iranian President Ebrahim Raisi Monday warned that Israel will be targeted by his country's armed forces if it makes "the tiniest move" against Iran.
Raisi addressed Israel directly during a speech at an annual parade of Iran's armed forces.
"If you make the tiniest move against the nation of Iran, the center of the Zionist regime will be the target of our armed forces," Raisi said, referring to Tel Aviv.
Raisi did not elaborate, but said Iran watches any move by Israel "closely."
He spoke as talks stalled in Vienna over a deal to rein in Iran's nuclear capabilities. European-sponsored talks hope to save the 2015 Joint Comprehensive Plan of Action, which gave Iran relief from sanctions in return for curbs on its nuclear program aimed at preventing it from obtaining a weapon.
Read More: Times of Israel