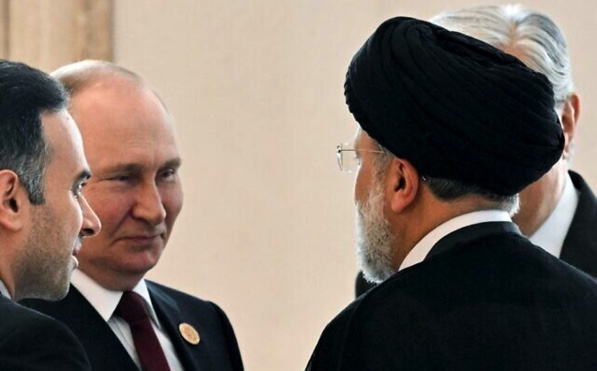 In The News
Putin set to meet Erdogan and Raisi in Iran next week
Russian President Vladimir Putin will visit Iran next week, the Kremlin said Tuesday, a day after the US warned that Tehran could provide Moscow with drones for its invasion of Ukraine.
During a trip to Tehran next Tuesday, Putin will attend a trilateral meeting with the leaders of Iran and Turkey — Ibrahim Raisi and Recep Tayyip Erdogan, respectively — the so-called Astana format of meetings for Syria-related talks, Kremlin spokesman Dmitry Peskov said.
It will be Putin's second trip abroad since Russian troops invaded Ukraine on February 24. In June, the Russian leader traveled to Tajikistan and Turkmenistan, two former Soviet states in central Asia.
Russia and Iran are Syrian President Bashar Assad's most prominent military and political supporters. Turkey, on the other hand, has played a role in the Syrian civil war by arming the forces opposing Assad, primarily the Free Syrian Army.
Putin's visit to Iran will follow US President Joe Biden's trip to Israel and Saudi Arabia this week, during which Iran's nuclear program and malign activities in the region will be a key subject of discussion.
Read More: Times of Israel