Hamas
Prominent US figures press Trump to move embassy to Jerusalem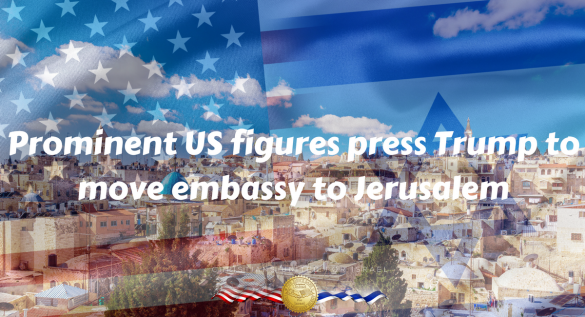 Days before U.S. President Donald Trump's visit to Israel, prominent right-wing Americans are calling on him to fulfill his campaign promise to relocate the U.S. Embassy from Tel Aviv to Jerusalem.
Evangelical pastor John Hagee compared Trump's current situation — having to decide whether to move the embassy despite strong opposition at home and abroad — to then-President Harry Truman's historic decision in 1948 to recognize Israel as a state, despite bitter opposition from Secretary of State George Marshall.
In a letter to the editor of the conservative Washington Times, Hagee wrote that Trump will soon have to face a similar historic decision, because in a few more weeks he will have to decide whether to postpone the embassy's transfer to Jerusalem by at least half a year more.
"Throughout his campaign, Mr. Trump promised to move the embassy. This promise was vital to securing the support of millions of Christian Zionists around the country," Hagee wrote.
"Like Truman, Mr. Trump must contend with well-entrenched anti-Israel bureaucrats at the State Department who will try to use their positions to make moving the embassy difficult. But the buck does not stop with bureaucrats."
Hagee added: "The Jewish state has the right to determine where it would place its capital, and it has chosen Jerusalem. The international community's decision to cower before Israel's enemies by keeping embassies in Tel Aviv is disgraceful."
Read More: Israel Hayom