Antisemitism
Prominent Jewish woman, 60, stabbed and critically injured in Sweden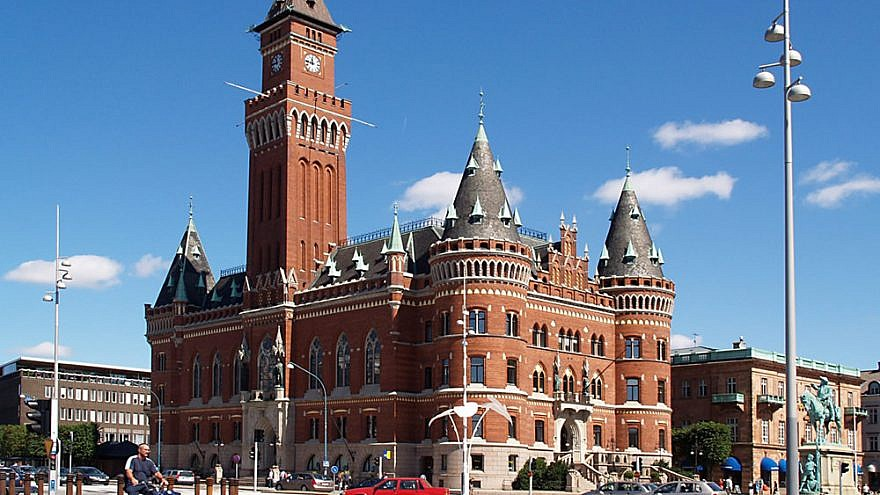 (May 14, 2019 / JNS) A 60-year-old Jewish woman was stabbed and critically injured on Tuesday in Helsingborg, Sweden, where she is known to be a prominent member of the Jewish community.
Reports suggest the suspect, who is on the run, is Muslim and known to Swedish authorities.
While the Jewish community is viewing this incident as anti-Semitic, the police are currently treating it as an attempted murder.
A witness told Swedish media, "I heard her cry and plead for help after the attack. She spoke English and shouted, 'Help me, help me!' "
Israeli President Reuven Rivlin and the Conference of Presidents of Major American Jewish Organizations offered their prayers for the Jewish community and unidentified victim.
"Once again, Jews in Europe are in danger," said Rivlin. "Today's brutal stabbing of a member of the Jewish community in Helsingborg, Sweden is yet another reminder that we cannot rely on fading memories of the Holocaust to keep Jewish communities safe, as our schools, synagogues and community centers are turning into fortresses."
"We will fight anti-Semitism with all our might, and will speak out against these dreadful incidents," he continued. "Our thoughts and prayers are with the injured, her family and community."
Read More: Jewish News Syndicate