Israeli Technology
Programmed proteins may make malaria vaccine possible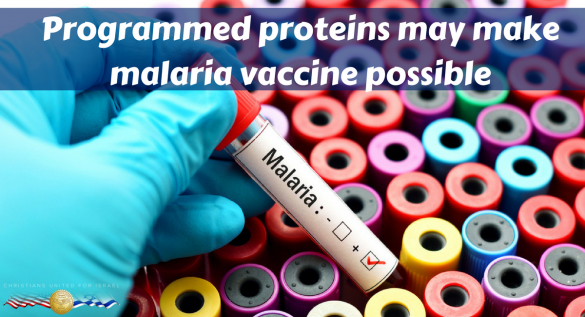 A malaria vaccine based on stabilized proteins could be used in tropical places where there is no refrigeration.
Despite decades of malaria research, the disease still afflicts hundreds of millions and kills around half a million people each year – most of them children in tropical regions.
The best deterrent would be a vaccine composed of some of the parasite's own proteins. However, those proteins identified as most promising for a malaria vaccine are unstable at tropical temperatures and require complicated, expensive cellular systems to produce them in large quantities.
Yet the vaccines are most needed in areas where refrigeration is lacking and funds to buy vaccines are scarce.
Ahead of World Malaria Day (April 25), a new approach developed at Israel's Weizmann Institute of Science and tested at England's University of Oxford shows promise as the basis of a future inexpensive malaria vaccine that can be stored at room temperature.
The RH5 protein — one of the malaria parasite's proteins that has been tested for use as a vaccine — enables the parasite to anchor itself to the red blood cells it infects. Using the protein as a vaccine alerts the immune system to the threat without causing disease, allowing it to mount a rapid response when the disease strikes, and to disrupt the parasite's cycle of infection.
Read More: Israel 21C