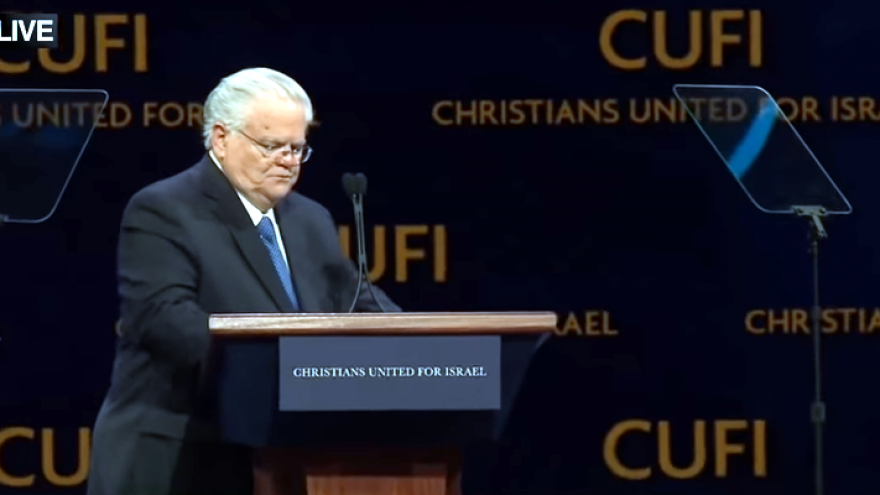 Hamas
Pro-Israel Christian group tops 5 million members
Christians United for Israel continued its streak as the largest pro-Israel organization in the United States, passing 5 million members.
"CUFI's growth is a direct result of the widespread support Israel enjoys among the tens of millions of evangelicals in America," said its founder and chairman, Pastor John Hagee. "With God's blessing, and the hard work of our lean but dedicated staff, we have been able to reach 1 million new members just in the past 10 months."
"It's clear our mission is resonating with Americans all across the country who share our commitment to defend Israel," said Shari Dollinger, the organization's executive director.
"Not only is the size of our organization growing, our ability to make a difference is growing as well. Fueled by our members' strong conviction and devotion, CUFI has been successful in driving consequential policy changes, from the passage of the Taylor Force Act to the relocation of the U.S. embassy in Israel and the withdrawal from the Iran Deal. We have no plans of slowing down; we're eager to keep this momentum going to further strengthen our nation's deep bond with Israel."
According to a statement from the group, CUFI, founded in 2006, is "one of the leading Christian grassroots movements in the world" and "spans all 50 states and reaches millions with its message. Each year, CUFI holds hundreds of pro-Israel events in cities around the country."
Read More: JNS