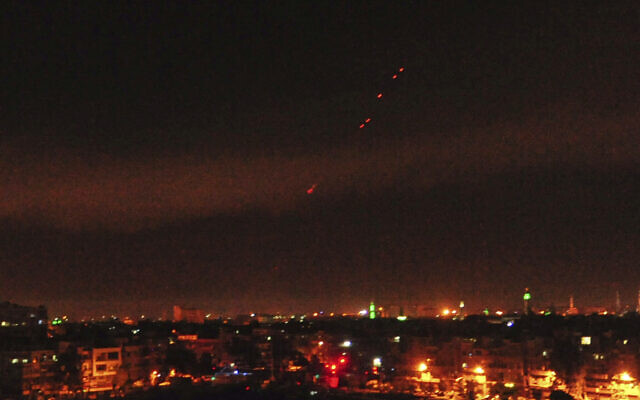 In The News
Pro-Iran militias vow harsh response against Israel over alleged Syria strike
Pro-Iranian militias in Syria vowed a "very harsh" response to an alleged Israeli-American strike against their facilities near the city of Palmyra in central Syria on Wednesday night, which they said killed and injured several of their members.
In a statement, the groups — referring to themselves collectively as the "Syria Allies Operations Room" — said the attack was conducted through Jordan and the area of al-Tanf in Syria, which is controlled by the United States military and its allies.
One Syrian soldier was killed and three others were wounded in the strike, according to Syria's official SANA news agency.
According to the Syria Allies Operations Room, several militiamen were also killed and injured in the attack, though it did not disclose a precise tally. The Syrian Observatory for Human Rights, an opposition-linked group with unclear funding, said three pro-Iranian militia members were killed in the strike and four others were injured. The Britain-based Observatory has at times been accused of inflating casualty numbers.
Read More: Times of Israel