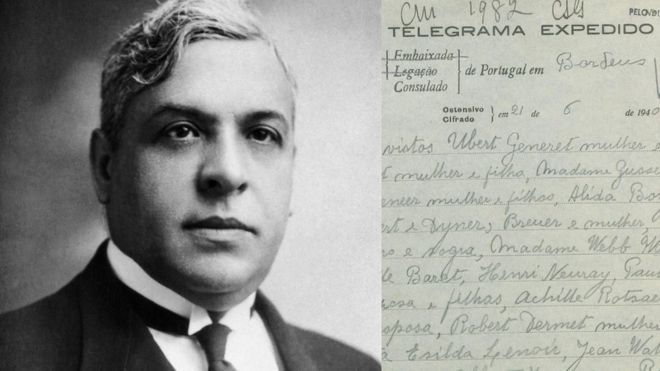 Holocaust
Portugal Finally Recognizes Consul Who Saved Thousands From Holocaust
Eighty years ago, a middle-aged, mid-ranking diplomat sank into deep depression and watched his hair turn grey in days, as he saw the streets of Bordeaux filling with Jewish refugees fleeing the Nazis.
As Portugal's consul in Bordeaux, Aristides de Sousa Mendes faced a moral dilemma. Should he obey government orders or listen to his own conscience and supply Jews with the visas that would allow them to escape from advancing German forces?
Sousa Mendes' remarkable response means he is remembered as a hero by survivors and descendants of the thousands he helped to flee.
But his initiative also spelt the end of a diplomatic career under Portuguese dictator António de Oliveira Salazar, and the rest of his life was spent in penury.
Portugal finally granted official recognition to its disobedient diplomat on 9 June, and parliament decided a monument in the National Pantheon should bear his name.
It was mid-June 1940 and Hitler's forces were days from completing victory over France. Paris fell on 14 June and an armistice was signed just over a week later.
Portugal's diplomatic corps was under strict instruction from the right-wing Salazar dictatorship that visas should be issued to refugee Jews and stateless people only with express permission from Lisbon.
For those thronging Bordeaux's streets hoping to cross into Spain and escape Nazi persecution there was no time to wait.
Read More: BBC