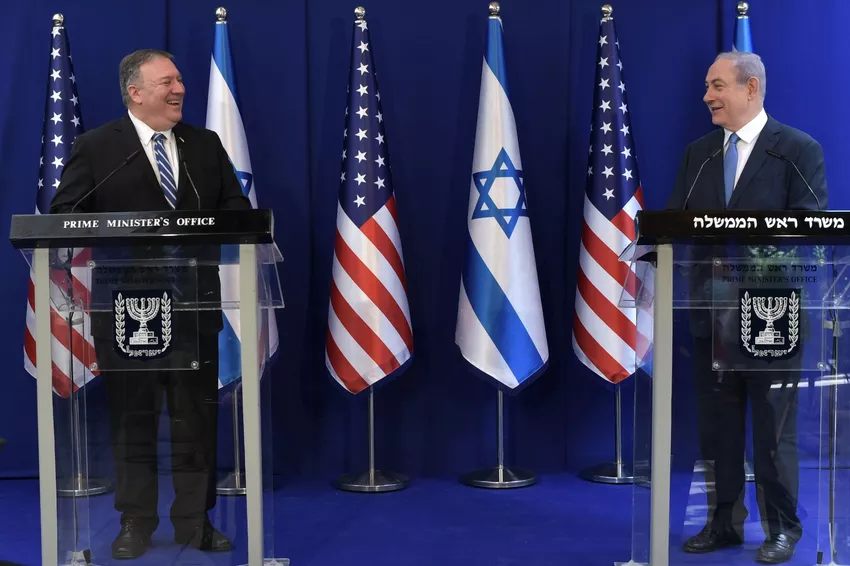 US-Israel Relationship
Pompeo: 'Israel has Right to Defend Itself, US will Consistently Support You in that Effort'
US Secretary of State Mike Pompeo arrived in Israel Wednesday morning and delivered a brief joint press conference with Prime Minister Benjamin Netanyahu.
Pompeo began by offering his condolences to the family of the 21-year-old Israeli soldier, Staff Sgt. Amit Ben Ygal, that was killed during Tuesday's operation in the West Bank.
"It reminds us all of the importance of making sure that people all across the world know that Israel has the right to defend itself and America will consistently support you in that effort," Secretary Pompeo said.
Prime Minister Netanyahu said that the "unbreakable bond of values and interests" between the US and Israel has "never been stronger" as it continues to grow.
 On Iran, Pompeo claimed it was using its resources to "foment terror" even as its people face the Middle East's deadliest COVID-19 outbreak.
 "Even during this pandemic the Iranians are using the ayatollah regime's resources to foment terror across the world, even when the people of Iran are struggling so mightily," Pompeo said in Jerusalem ahead of talks with Israeli Prime Minister Benjamin Netanyahu.
Read More: I24