US-Israel Relationship
Pompeo heads to Israel, Mideast, Europe after taking oath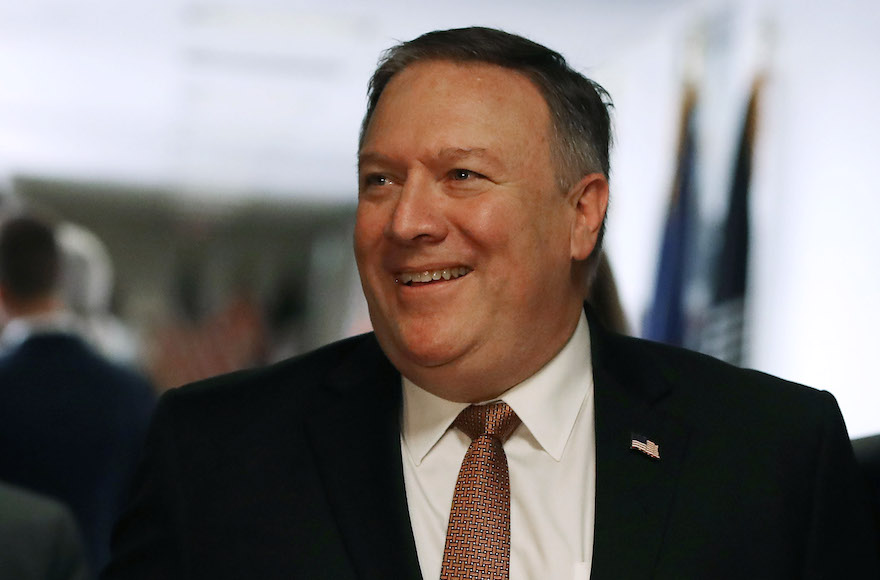 Newly sworn in US Secretary of State Mike Pompeo will head from this week's NATO meeting in Brussels directly on to high-level talks in Israel, Saudi Arabia, and Jordan, his spokeswoman said Thursday.
Speaking on the tarmac of Joint Base Andrews in front of the secretary's government jet as he arrived from his Supreme Court swearing in, Heather Nauert said the stops were chosen to reflect their "importance as key allies and partners in the region."
In Brussels on Friday, Pompeo will meet with NATO Secretary General Jens Stoltenberg and participate in the NATO Foreign Ministerial meeting.
Then he will travel to Riyadh, Jerusalem, and Amman to discuss critical regional and bilateral issues, before returning to the US on April 30.
Pompeo is looking forward to meeting key allies and partners on his first official trip as secretary of state, his spokeswoman said.
The air force plane was waiting on the tarmac at Joint Base Andrews as Pompeo was confirmed Thursday in a Senate vote.
The Senate vote came after a bruising battle by Democrats against US President Donald Trump's nominee.
Pompeo, who Trump hailed as an "incredible asset for our country at this critical time in history," was accused by Democrats as being too bellicose and harboring anti-Muslim and homophobic sentiments.
But after barely getting the nomination past the Senate Foreign Relations Committee, he was easily confirmed by the entire body in a vote of 57-42, with a handful of Democratic senators facing tough reelection battles voting in favor.
He will always put the interests of America first," Trump said. "He has my trust. He has my support."
Promises diplomacy, 'swagger'
Pompeo replaces Rex Tillerson, the former oil executive Trump fired in March after a year of tensions with the White House over policy and turmoil in the State Department, where his cuts and aloofness alienated staff and left the body deeply demoralized.
Read More: Times of Israel