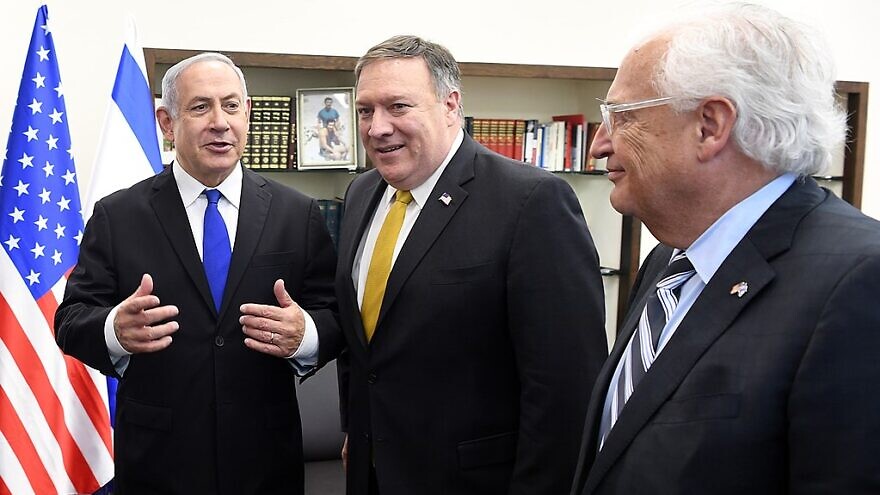 US-Israel Relationship
Pompeo, Friedman 'Warmly Welcome' New Israeli Government
Top American diplomats took to social media on Sunday evening to congratulate Israel on the swearing-in of its 35th government.
Following the televised swearing-in ceremony, which was preceded by five-minute speeches from each party leader, U.S. Secretary of State Mike Pompeo and U.S. Ambassador to Israel David Friedman offered words of praise on Twitter.
"We warmly welcome the announcement of the formation of a new Government of Israel," Pompeo tweeted. "We are extremely fortunate to have such strong and experienced partners in Jerusalem, and we will work together to advance the security and prosperity of our peoples."
Friedman, who is Jewish and speaks Hebrew, tweeted: "Congratulations and Mazal Tov to PM [Benjamin] Netanyahu, APM [alternate prime minister] & MOD [minister of defense Benny] Gantz, the State of Israel and the People of Israel on the formation of a new government. The United States looks forward to working with you to enhance our already incredibly strong relationship & unbreakable bond."
The establishment of the new government brought an end to more than a year of political stalemate and prevented a fourth round of elections.
According to the terms of the coalition deal reached last month, Netanyahu will continue to serve as premier for 18 months.
Read More: JNS