United Nations (UN)
Pompeo, Friedman: Israeli rule over Golan fulfills UN Resolution 242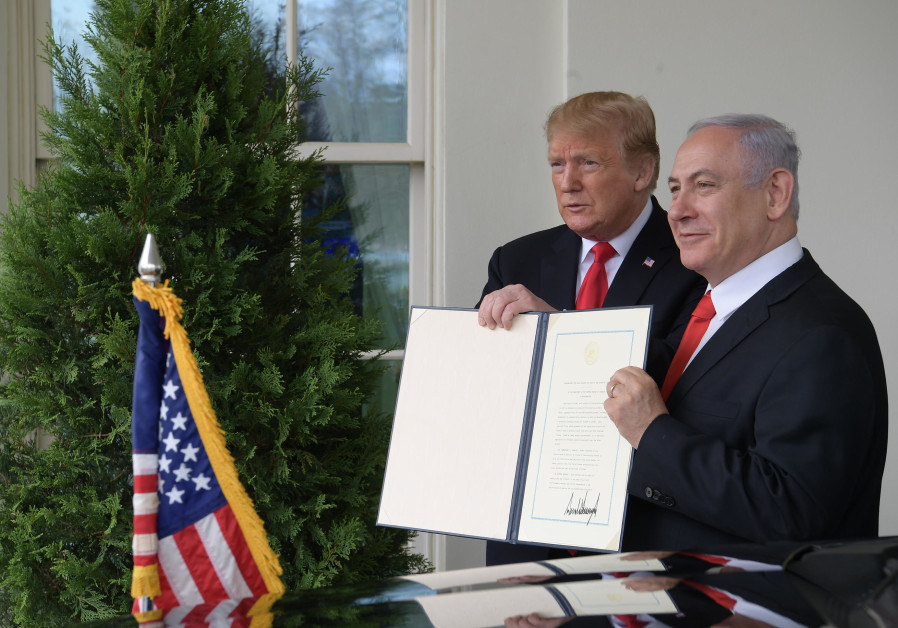 President Donald Trump's decision to recognize the Golan Heights as part of Israel's sovereign territory fulfills UN Security Council Resolution 242, United States Secretary of State Mike Pompeo and US Ambassador to Israel David Friedman argued in an op-ed published Wednesday by the Wall Street Journal.
Trump recognized Israel's sovereignty over the Golan Heights in late March.
The security resolution is often the international community's corroboration that Trump's move was "invalid," "illegitimate" and "absolutely worthless," Pompeo and Friedman said, claiming these accusations were baseless.
"President Trump's Golan proclamation is entirely consistent with Resolution 242," they wrote, explaining that Syria was the only warring party in the Six-Day War to ignore the resolution in 1967. Syria later signed Resolution 338, which made 242 applicable to all.
Resolution 242 calls for every country to live "within secure and recognized boundaries free from threats or acts of force." Israel has given back 88% of the territory it captured in 1967. But with regards to Israel and the Golan Heights, Pompeo and Friedman believe "Syria is a different story."
"In word and deed, Damascus has for 52 years rejected the negotiating framework of Resolution 242," the two official wrote. "It has maintained a state of war with Israel since Israel became independent in 1948," never allowing Israel to live in secure borders without threat.
Read More: Jerusalem Post