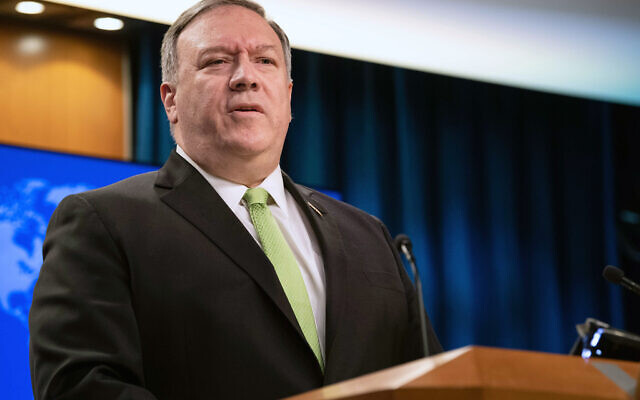 Iran
Pompeo Accuses Iran of 'Echoing Hitler's Calls for Genocide'
US Secretary of State Mike Pompeo on Friday accused the Iranian leadership of "echoing Hitler's call for genocide" after Iran's Supreme Leader Ayatollah Ali Khamenei called for "eliminating the Zionist regime."
It is "incredible" that Iran's foreign minister Mohammad Javad Zarif and Khamenei "are echoing Hitler's call for genocide," Pompeo tweeted. "This depravity should dispel any notion the regime belongs in the community of nations. We stand with Germany and Israel against this oldest & most vile form of hatred, and say #NeverAgain"
Shortly after Pompeo tweeted his condemnation, the United Nations Special Coordinator for the Middle East, Nikolay Mladenov, added a denunciation of his own.
"Dangerous calls for the destruction of #Israel should be condemned by all," he tweeted. "Such inciteful rhetoric is a modern form of #antisemitism. The #UN will continue to stand against all forms of #racism, #hatred, and strive for #peace and stability in the #MiddleEast."
Khamenei repeatedly called for Israel's destruction this week.
"We will support and assist any nation or any group anywhere who opposes and fights the Zionist regime, and we do not hesitate to say this," he tweeted Wednesday.
"Eliminating the Zionist regime doesn't mean eliminating Jews. We aren't against Jews. It means abolishing the imposed regime & Muslim, Christian & Jewish Palestinians choose their own govt & expel thugs like [Prime Minister Benjamin] Netanyahu," he added the same day.
Read More: Times of Israel