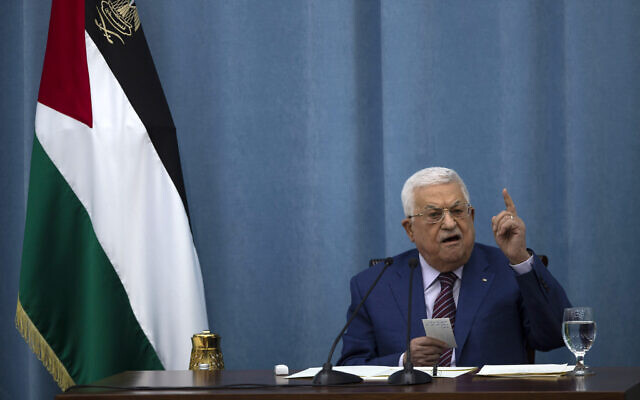 In The News
Poll: Nearly 80% of Palestinians want Mahmoud Abbas to resign
Some 78 percent of Palestinians want to see long-ruling Palestinian Authority President Mahmoud Abbas step down, according to a Palestinian public opinion survey released on Tuesday.
The survey was conducted by Khalil Shikaki, a veteran Palestinian pollster who directs the Palestinian Center for Survey and Policy Research. According to Shikaki, 1,270 Palestinian adults were interviewed for the survey across the West Bank and Gaza between September 15 and 18.
"This is the highest number we have seen calling for Abbas's resignation since Abbas's election," Shikaki said in a phone call.
Read More: Times of Israel