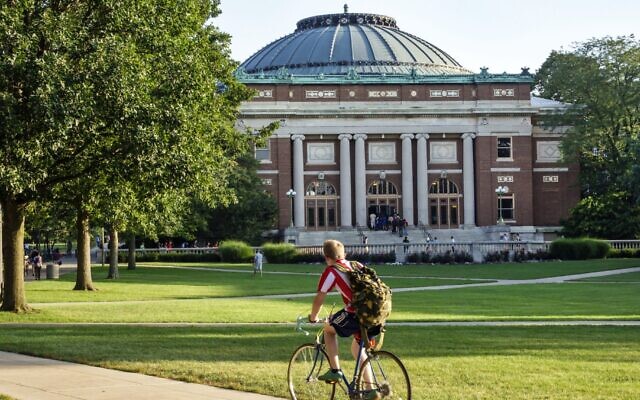 In The News
Poll finds most in US Jewish fraternity and sorority saw antisemitism on campus
A survey of members of AEPi and AEPhi, the most prominent national Jewish fraternity and sorority, found that large numbers of respondents have experienced antisemitism on campus.
The survey also found that about half of respondents have felt the need to hide their Jewish identity on campus or in virtual campus settings. A slim majority said they "are somewhat or very reluctant to share their views on Israel," according to the survey.
The survey was commissioned by the Louis D. Brandeis Center for Human Rights Under Law, a legal organization that aids Jewish and pro-Israel college students. It was conducted by Mike Cohen of the Cohen Research Group in Washington, DC. The survey was conducted in April, before the spike in antisemitism in the United States surrounding the Israel-Gaza conflict the following month.
Read More: Times of Israel