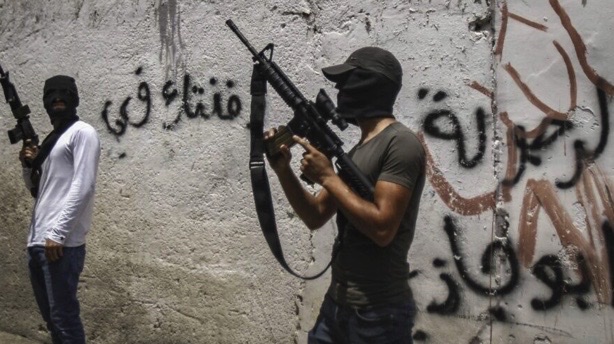 In The News
Poll: 72% of Palestinians support terror groups like Lions' Den
Seventy-two percent of the Palestinian public supports the activities of terrorist groups such as Lions' Den, according to the latest poll conducted by the Palestinian Center for Policy and Survey Research (PSR).
The poll found that 79% oppose the surrender of armed group members and their weapons to the Palestinian Authority to receive protection from Israeli assassination.
Indeed, 87% said the P.A. had no right to arrest members of these armed groups, either to stop them from carrying out attacks against Israelis or to protect them from Israeli retaliation.
A majority, 59%, expected armed groups to expand and spread to other areas in Judea and Samaria. Fifteen percent said Israel would succeed in arresting or killing their members and 14% expected the P.A. to contain or co-opt the groups.
Read More: JNS