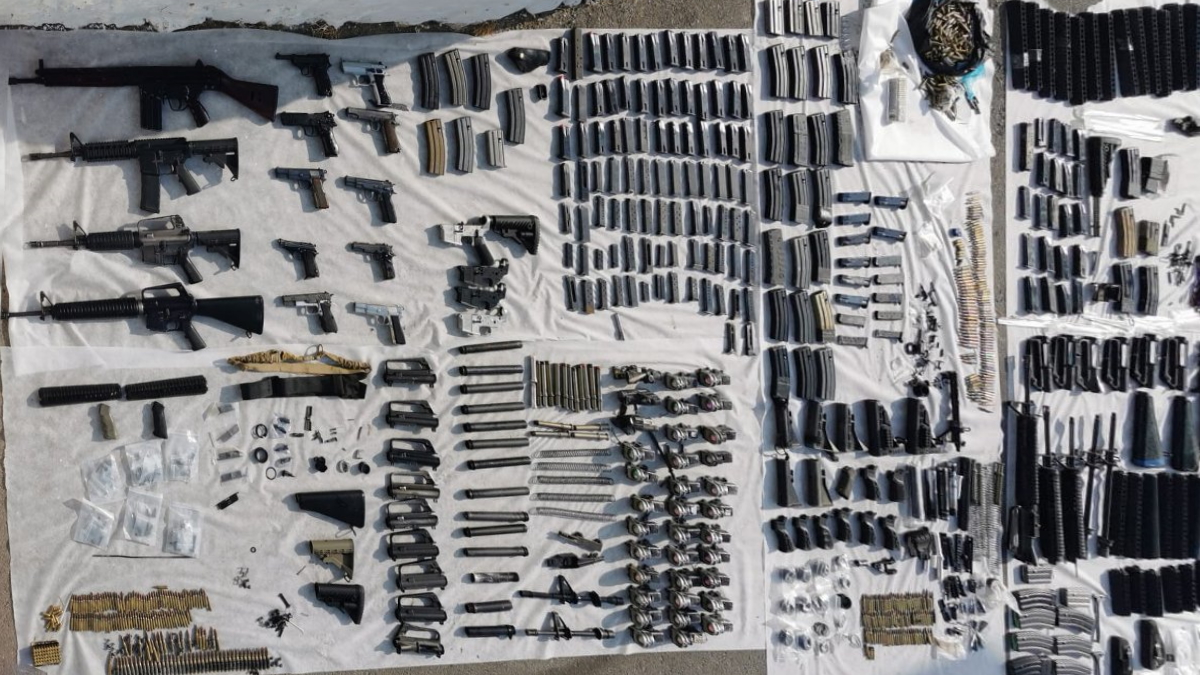 In The News
Police seize large arms cache, dozens of firearm parts in West Bank raid
Police announced Friday morning that officers seized a large cache of firearms and dozens of weapon parts in an overnight raid in the West Bank.
Ten pistols, four rifles, over 130 magazines, weapon sights and other unassembled weapons were uncovered inside a Palestinian home near Hebron, police said.
No suspects were immediately arrested in connection to the cache, but police said an investigation was underway to locate those involved.
"I commend the activity of the forces," district commander Chief Inspector Yossi Golan said. "The operation has led to the confiscation of many weapons which had big potential to cause danger to the public and to the safety of our forces."
Read more: Times of Israel