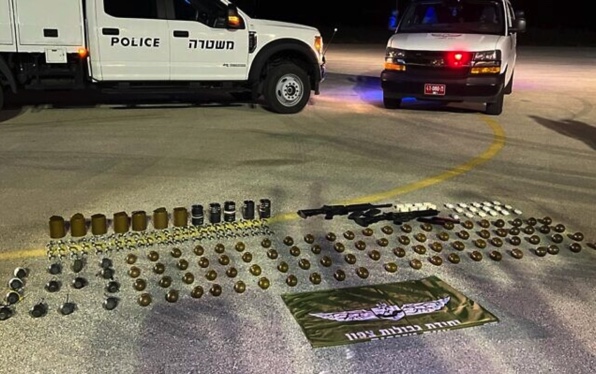 In The News
Police seize 100 grenades smuggled from Lebanon, in suspected terror plot
Israeli security forces foiled an attempt to smuggle dozens of grenades and two firearms into Israel from Lebanon on Monday night, in what police suspect was part of a terror plot.
According to the Israel Police, some 100 fragmentation grenades and two rifles were found in a bag left on the border by two suspects. "The suspicion is that they were intended to be used to carry out terrorist attacks," police said.
Security officials said they were investigating whether the smuggling was conducted on behalf of the Lebanese terror group Hezbollah. Officials have warned that Hezbollah is attempting to arm Arab Israelis in order for them to commit terror attacks in the event of another surge in violence between Jews and Arabs.
"The fact that fragmentation grenades have been seized, an unusual weapon that has not yet been seized, raises the suspicion that they were intended to carry out attacks against crowded civilian places," police said.
The military published a video showing two suspects approaching the border. Hezbollah's al-Manar network reported that the Israel Defense Forces launched flares over the Wazzani river area, close to the town of Ghajar, during the smuggling attempt.
Read More: Times of Israel