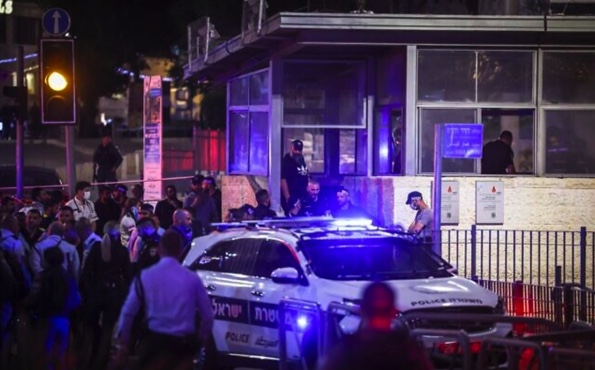 In The News
Police officer stabbed in neck at Jerusalem's Damascus Gate; attacker shot
A police officer was stabbed and moderately hurt by a Palestinian assailant at Jerusalem's Damascus Gate on Sunday evening, Israeli officials said.
The alleged attacker — a Palestinian from the West Bank, illegally in Israel — was taken into a police booth that overlooks the entrance to the Old City for questioning, after officers found him to be suspicious, according to police.
The assailant then drew a knife and stabbed the officer in the neck, medics said.
Other officers at the scene shot the man, police said. He was listed in critical condition and was taken to Hadassah Hospital in Ein Karem for further medical treatment.
The alleged assailant was named as 20-year-old Nadheer Marzouq, from the West Bank town of Abwein, north of Ramallah, according to his lawyer Khaldoun Najm.