In The News
Police officer lightly hurt in shooting attack in Jerusalem's Old City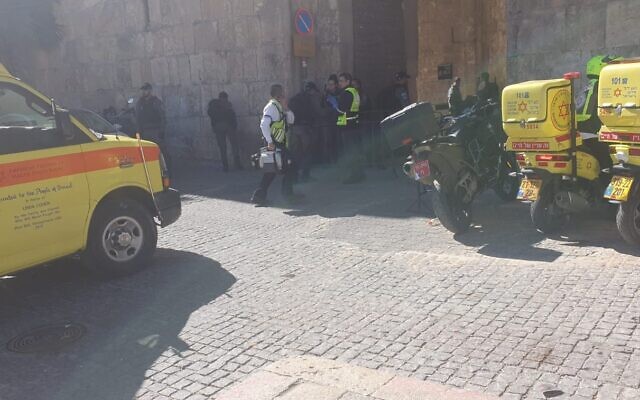 A Border Police officer was lightly injured in an shooting attack in the Old City of Jerusalem, police said, amid growing tension in the capital and the West Bank.
The assailant was shot by other officers at the scene, but his condition was not immediately known
The incident occurred outside the Temple Mount, between the King Faisal Gate, also known as the Gate of Darkness, and the Lions Gate, Israeli officials said.
"An assailant approached officers who were stationed near the Lions Gate, and opened fire at them," police said.
"Other officers responded quickly, firing at the assailant and neutralizing him," police said.
Read More: Times of Israel