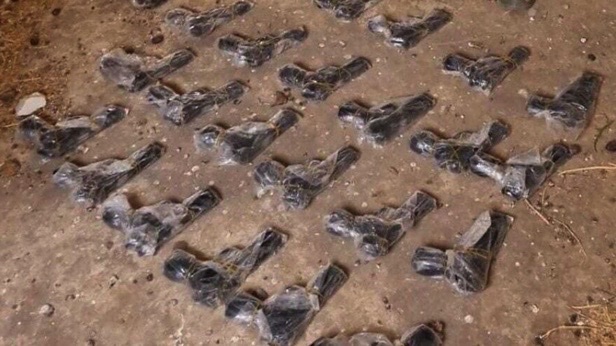 In The News
Police, IDF thwart attempt to smuggle weapons across the border from Jordan
The Israel Police and Israel Defense Forces have thwarted an attempt to smuggle a large shipment of weapons into the country from Jordan, security forces announced on Monday.
One suspect was arrested in connection with the incident, according to police.
The suspect, a 29-year-old resident of Jericho, was spotted by security forces approaching the border in the Jordan Valley region, according to a statement by the police's Northern District. Upon his arrest after crossing the border, security forces found 24 weapons, worth an estimated 1 million shekels ($303,827), as well as approximately $115,500 in Jordanian currency, according to police.
Since the start of 2022, security forces have foiled six attempts to smuggle weapons into the country from Jordan, according to the statement, seizing 169 firearms. During the same period in 2021, security forces intercepted 51 firearms at the borders, police figures showed.
Read More: JNS