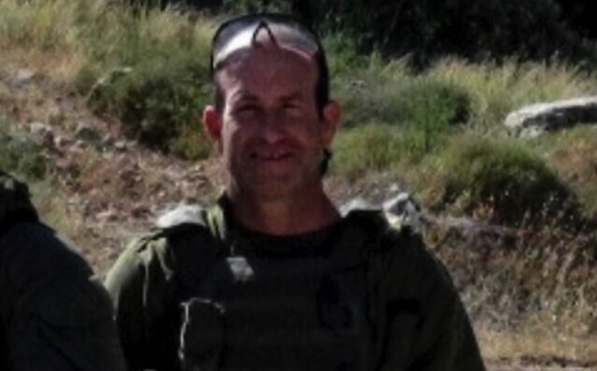 In The News
Police commando killed in fierce gunfights with Palestinians in Jenin area
A police commando who was seriously wounded amid fierce exchanges of fire between Israeli troops and Palestinian gunmen in the northern West Bank on Friday morning has died of his wounds, police said
The officer was named as 47-year-old Sgt. Maj. Noam Raz, a 23-year veteran of the elite Yamam counterterror unit.
Raz "fell this morning during a fight with armed terrorists who opened fire on our forces during an operation in the village of Burqin near Jenin. During the battle he was wounded and evacuated by helicopter to Rambam Medical Center in Haifa, where he was declared dead," police said.
Raz, a resident of Kidah in the West Bank, leaves behind a wife and six children. Police hailed him as an experienced fighter who had "taken part in hundreds of operations to prevent terror, risked himself and saved lives."
He was a brave, professional and humble fighter," the statement said.
Read More: Times of Israel