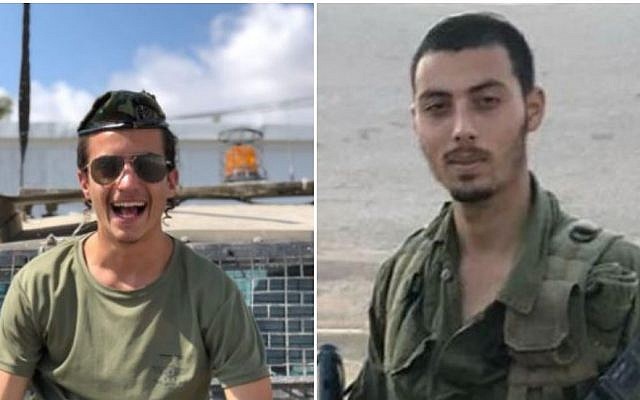 Israel Defense Force (IDF)
PM visits bus stop where soldiers were killed, pledges terrorists will be caught
Prime Minister Benjamin Netanyahu on Tuesday visited the Givat Assaf Junction in the West Bank where two IDF soldiers were killed in a terror attack last week and vowed that the military would catch the perpetrators.
"As you have heard, the manhunt is in full force. Over the weekend there were 100 arrests, yesterday [another] 36. It is only a question of time. We will find this killer as well. Just as we have found others, and we will settle the score with them," Netanyahu said in a statement at the central West Bank bus stop.
The prime minister was greeted by Shai Alon, the chairman of the nearby Beit El local council. The settler leader pressed the prime minister to close a northern entrance to the Palestinian village of al-Bireh, which he claimed had been used by terrorists to flee toward Ramallah after carrying out attacks on Route 60, the West Bank's main north-south artery.
After last Thursday's attack in which Staff Sgt. Yovel Mor Yosef, 20, and Sgt. Yosef Cohen, 19, were killed, and another soldier and a civilian woman was seriously wounded, that entrance known by settlers as the "Focus Block" was sealed.
The Focus Block leads to a road used by Palestinians from al-Bireh and Ramallah to its south, and settlers from Beit El to its north, in order to reach Route 60.
Following the Second Intifada, the al-Bireh entrance was sealed save for VIP Palestinian convoys. Palestinians from Ramallah who wished to reach Route 60 were forced to go through Kafr Aqab or Birzeit, which often requires waiting in considerable inner-city traffic.
Read More: Times of Israel