Incitement
PLO Denounces US Congress Over Taylor Force Legislation, Affirms That Ending Terror Salaries Would Be 'Unacceptable Act'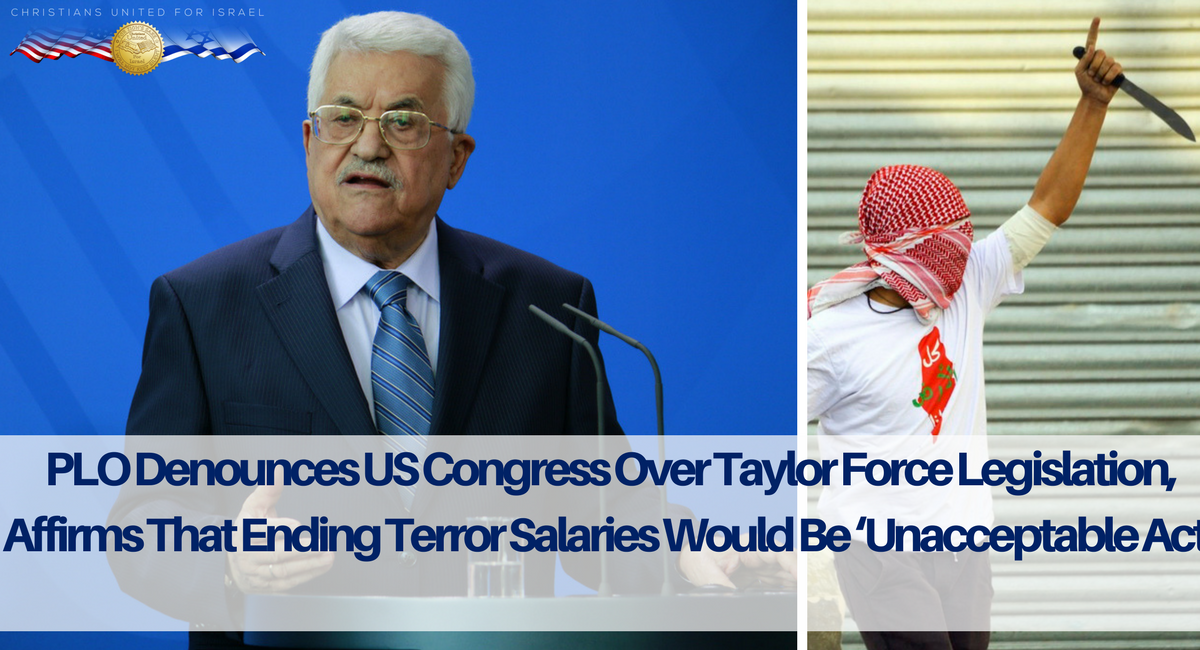 The PLO's Executive Committee thumbed its nose at the US Congress on Monday, accusing the Senate Foreign Relations Committee of having bestowed its "blessings" upon "the herds of [Israeli] settlers" when it passed the anti-terrorist Taylor Force Act earlier this month.
The legislation, likely to be voted on during the forthcoming session of Congress, conditions aid to the Palestinian Authority on a complete and verifiable end to its so-called "martyr payments" policy – monthly salaries to convicted Palestinian terrorists and their families at an annual cost of over $300 million in foreign aid money.
The Executive Committee – led by PA President Mahmoud Abbas – asserted that "the American Senate Committee on Foreign Relations' approval of stopping American aid to the PA – if it does not stop the aid to the families of the Martyrs and prisoners" is an "unacceptable act that will negatively affect everything that is connected to the Palestinians' rights, and particularly their right to life and protection from the occupation army's violations, and [from] the summary executions that it carries out in the streets and military checkpoints of the West Bank, including occupied East Jerusalem."
The Committee "emphasized that the PLO will continue its national, moral, and humanitarian responsibility towards the occupation's victims, the victims of the organized state terror, and the victims of the herds of settlers and their terror organizations, which the government of Israel supports and provides with protection and patronage, with the blessings of the legislators of the American Congress," its statement, translated by Israeli research institute Palestinian Media Watch, said.
Read More: Algemeiner