Jerusalem
Pilgrims flock to Jerusalem to celebrate Easter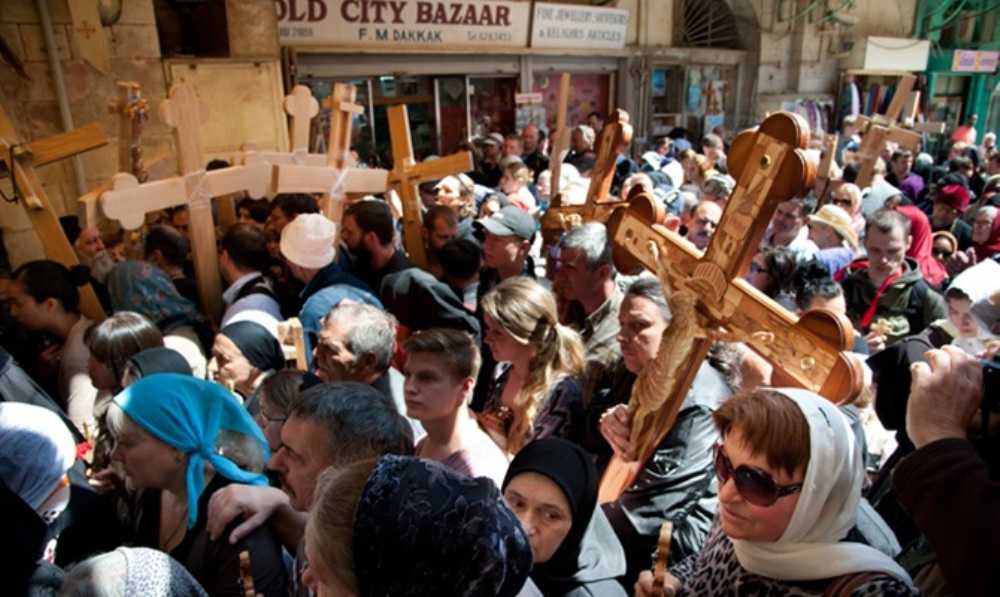 Christians marked Easter Sunday with a mass led by the acting Latin Patriarch of Jerusalem Pierbattista Pizzaballa, at Jerusalem's Church of the Holy Sepulcher.
Hundreds of pilgrims came to the church in the Old City, for a mass to mark the resurrection of Jesus Christ. Many Christians believe Jesus's body was buried at what became the site of the Church of the Holy Sepulchre.
The congregation in the church sang hymns during the celebration. The Easter week culminates on Easter Sunday when Christians believe Jesus rose from the dead, three days after being crucified.
Shortly after the service ended hundreds of Orthodox Christians arrived at the church for a Palm Sunday service, to mark the beginning of their Easter week festivities. The worshipers entered the church waving palm fronds and branches. The service was led by the Greek Orthodox Patriarch of Jerusalem Theophilos III.
Read More: J Post