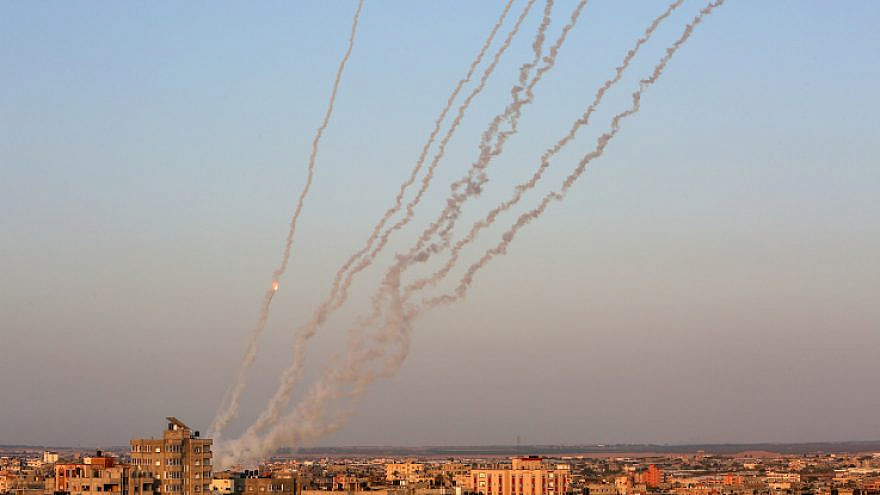 In The News
PIJ is firing rockets at Israel with Hamas's approval'
Israel's deterrence is eroding, and Hamas is allowing Palestinian Islamic Jihad to fire rockets from Gaza as part of a "controlled escalation," a former Israeli defense official has warned. In the past three weeks, Gazan terrorists fired 27 projectiles at Israel, while in Jerusalem, 11 Israelis were murdered in terror attacks.
"Hamas and other terrorist organizations in the Gaza Strip are signaling an end to the general calm that prevailed through the latter half of last year," said Joe Truzman, Research Analyst at the Washington, D.C.-based Foundation for Defense of Democracy's Long War Journal.
"Gaza-based terrorist groups sense instability in Israel, largely due to the ongoing violence in the West Bank and political strife that has spurred massive protests in many Israeli cities. By gradually destabilizing the Gaza front, Hamas and other terror organizations can mount more pressure on an Israeli government in the throes of a significant period of terrorism and political uncertainty," he added.
Read More: JNS