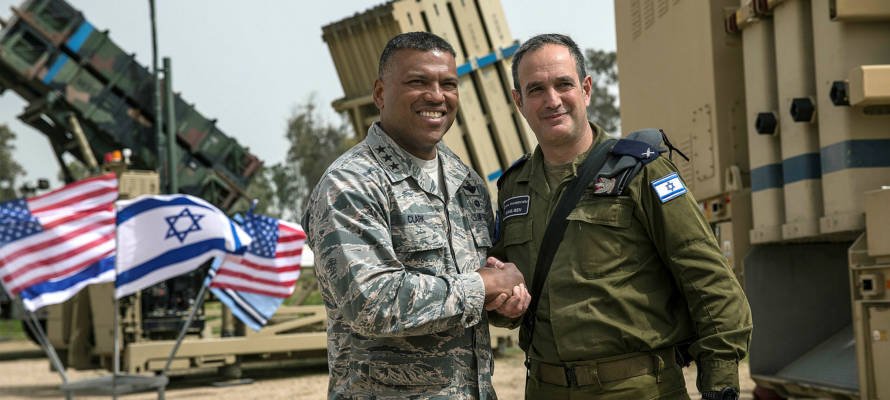 US-Israel Relationship
Pentagon Moves Israel Into Central Command To Boost Cooperation With Arab States
01/16/2021
With a nod to Israel's increasingly normalized relations with the Arab world, the Pentagon is reorganizing its global command structure to include the Jewish state in the military sphere managed by US Central Command, which includes other Middle East countries.
The move will allow for greater collaboration against Iran, the primary regional foe of Israel, the US and some Arab countries.
Israel for decades had been in the sphere of European Command because of its generally hostile relations with many Arab countries, a condition that was viewed as making it difficult for Central Command (CENTCOM) to do business with both Israel and the Arab world.
Central Command's area of responsibility stretches across the Middle East to Central Asia, including the Persian Gulf region as well as Afghanistan and Pakistan.
US President Donald Trump ordered the shift earlier this week following lobbying from several pro-Israel groups in Washington, and the Pentagon made the official announcement on Friday.
Defense Minister Benny Gantz lauded the move, indicating it was the result of his ministry's discussions with the Pentagon.
"Glad that following weeks of dialogue between our defense establishments, including with former defense secretary, Dr. Mark Esper, and Chairman of the Joint Chiefs of Staff, Gen. Mark Milley, the Pentagon has moved military overview of Israel to Central Command, which includes other countries in the Middle East," Gantz said in a statement.
Read More: Times of Israel