Iran
Issues
Pentagon eyes Iran-North Korea military connection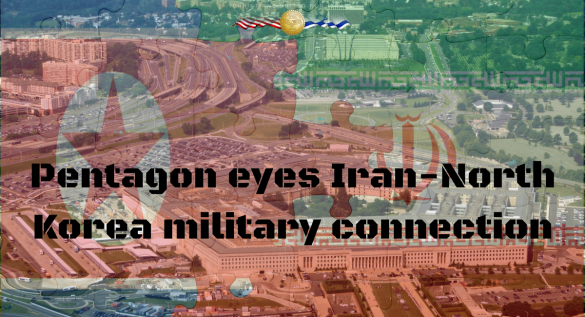 When Iran attempted to launch a cruise missile from a "midget" submarine earlier this week, Pentagon officials saw more evidence of North Korean influence in the Islamic Republic – with intelligence reports saying the submarine was based on a Pyongyang design, the same type that sank a South Korean warship in 2010.
According to U.S. defense officials, Iran was attempting to launch a Jask-2 cruise missile underwater for the first time, but the launch failed. Nonproliferation experts have long suspected North Korea and Iran are sharing expertise when it comes to their rogue missile programs.
"The very first missiles we saw in Iran were simply copies of North Korean missiles," said Jeffrey Lewis, a missile proliferation expert at the Middlebury Institute of International Studies at Monterey. "Over the years, we've seen photographs of North Korean and Iranian officials in each other's countries, and we've seen all kinds of common hardware."
When Iran tested a ballistic missile in late January, the Pentagon said it was based on a North Korean design. Last summer, Iran conducted another missile launch similar to a North Korean Musudan, the most advanced missile Pyongyang has successful tested to date.
Defense analysts say North Korea's Taepodong missile looks almost identical to Iran's Shahab.
"In the past, we would see things in North Korea and they would show up in Iran. In some recent years, we've seen some small things appear in Iran first and then show up in North Korea and so that raises the question of whether trade — which started off as North Korea to Iran — has started to reverse," Lewis added.
Iran's attempted cruise missile launch from the midget submarine in the Strait of Hormuz was believed to be one of the first times Iran has attempted such a feat. In 2015, North Korea successfully launched a missile from a submarine for the first time, and officials believe Tehran is not far behind.
Read More: Fox News