Hamas
Pence to speak at Christian pro-Israel group's annual summit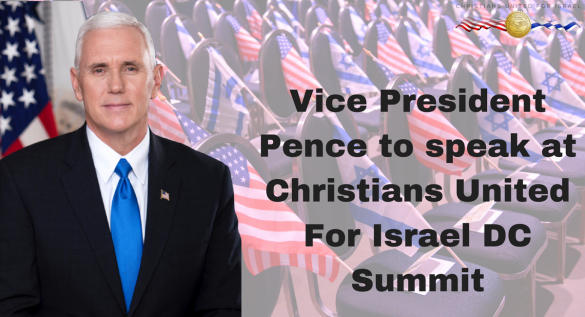 (JTA) — Vice President Mike Pence will address the annual summit of Christians United for Israel, the largest pro-Israel group in the country.
Pence will speak at CUFI's conference in Washington, D.C., which is taking place on July 17-18, the group announced Tuesday.
Pastor John Hagee, who founded CUFI in 2006, praised the Trump administration in a statement.
"We are deeply honored that the vice president will be joining us at our Washington Summit this summer," Hagee said. "From the day President Trump took office, and each day since, the U.S.-Israel relationship has grown stronger and more vibrant. We are extremely grateful for the Trump Administration's strong support of the Jewish state."
During the yearly summit, thousands of Christian supporters of Israel gather in Washington to show their support for the Jewish state. CUFI has over 3.5 million members.
Read More: JTA