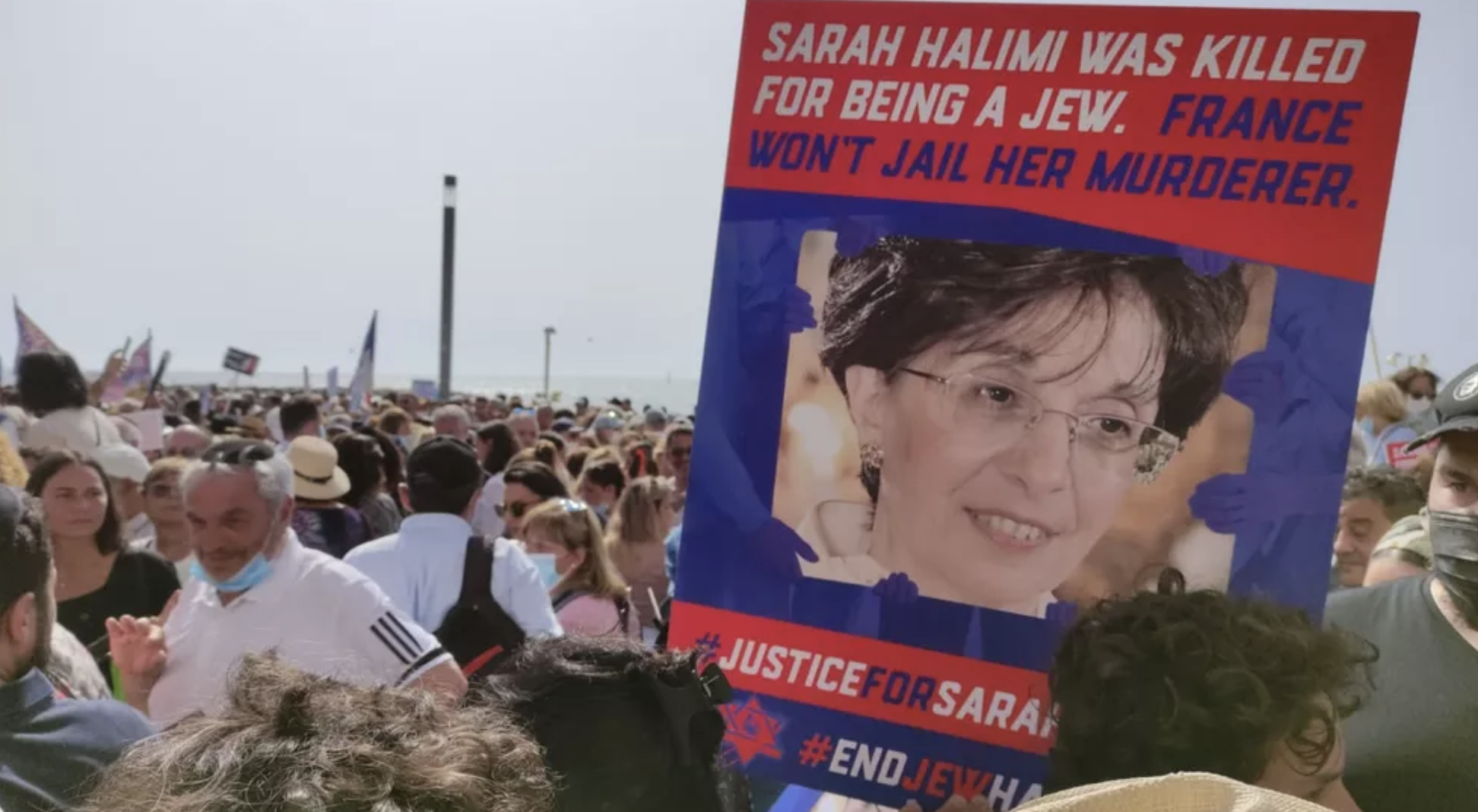 In The News
Paris and Tel Aviv hold twin rallies demanding justice for Sarah Halimi
04/25/2021
Protesters in Tel Aviv and Paris gathered on Sunday to demonstrate against the decision of France's highest court that found the Muslim murderer of elderly Jewish Frenchwoman Sarah Halimi not criminally responsible as he had smoked cannabis before throwing the victim off the balcony to her death.
The court on Tuesday rejected a complaint lodged by Halimi's family against the decision rendered in 2019 by the Paris Court of Appeal, which ruled that Kobili Traoré, 27, who shouted "Allahu Akbar" and recited a number of verses from the Koran before killing his 65-year-old neighbor, could not be tried after sustaining a "delusional" episode from heavy marijuana consumption.
The protest in Paris took place at the Place Du Trocadero close to the city center at 14:00 Central European Time, while the several hundred-strong Tel Aviv rally commenced in front of the French Embassy; a smaller protest was also held in Jerusalem.
More than 20,000 people demonstrated in Paris, and up to 2,000 took part in a march in the Mediterranean port city of Marseille, while around 600 gathered outside a synagogue in the eastern city of Strasbourg.
Rallies were also held in London, Rome, New York and Los Angeles.
Read More: I24