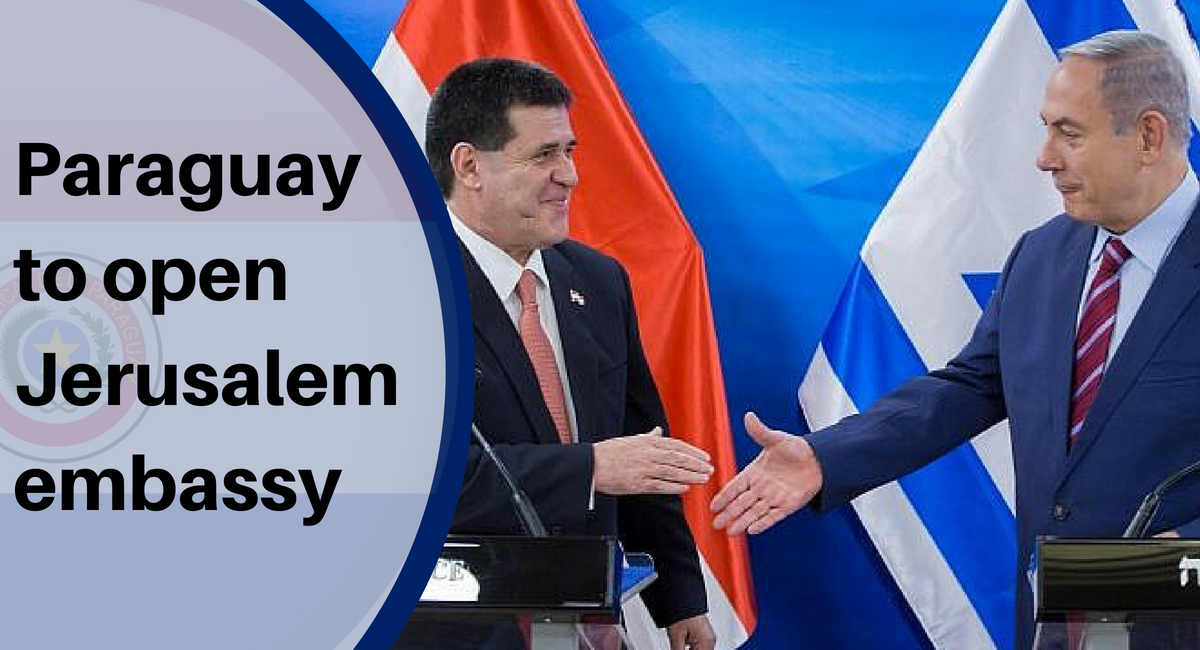 Jerusalem
Paraguay to open Jerusalem embassy next week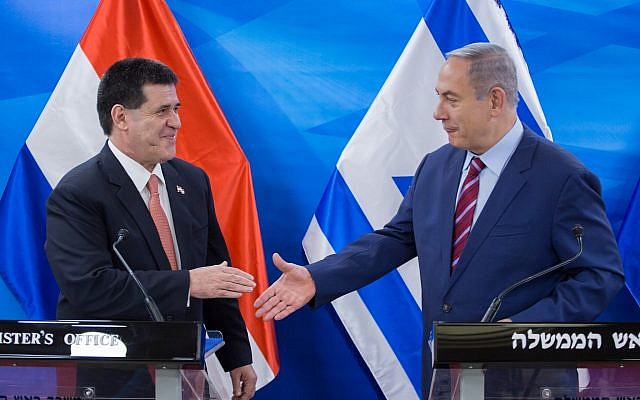 Paraguay's government said Thursday that President Horacio Cartes will open the country's new embassy to Israel in Jerusalem next week, following similar steps by the United States and Guatemala.
Government spokesman Mariano Mercado said Cartes will leave his country en route to Israel on Saturday.
While Mercado said the opening would be on Tuesday, Prime Minister Benjamin Netanyahu's office later said it would take place on Monday at noon.
Paraguay will be the third country to move its embassy to Jerusalem, after the United States and Guatemala opened embassies in the city this week.
Last month, Cartes said that he wanted to relocate the country's embassy to Jerusalem before the end of his presidential term in August.
The decision to move the embassy to Jerusalem has been controversial in Paraguay. It comes less than two months before Mario Abdo Benitez replaces Cartes, and the president-elect has said he wasn't consulted.
Israel claims the entire city as its eternal capital. Palestinians seek East Jerusalem as their future capital and were infuriated by the embassy moves.
Most countries maintain embassies in Tel Aviv and have balked at moving them until the international legal status of the city has been resolved in negotiations between Israel and the Palestinians.
In addition to the US, Guatemala and Paraguay, a number of other countries have expressed interest in moving their embassies to Israel, among them Honduras, the Czech Republic and Romania.
US President Donald Trump bucked longstanding international consensus with his December 6 recognition of Jerusalem as Israel's capital, when he also announced he would move the embassy to the city.
In a video message shown at Monday's embassy inauguration, Trump said his recognition was of the "plain reality that Israel's capital is Jerusalem," noting that the city houses Israel's main governmental facilities, Supreme Court, Prime Minister's Office and president's home.
He also stressed that the US remains committed to facilitating an Israeli-Palestinian peace deal and called for Israel to preserve the status quo at religious sites in Jerusalem.
Read More: Times of Israel