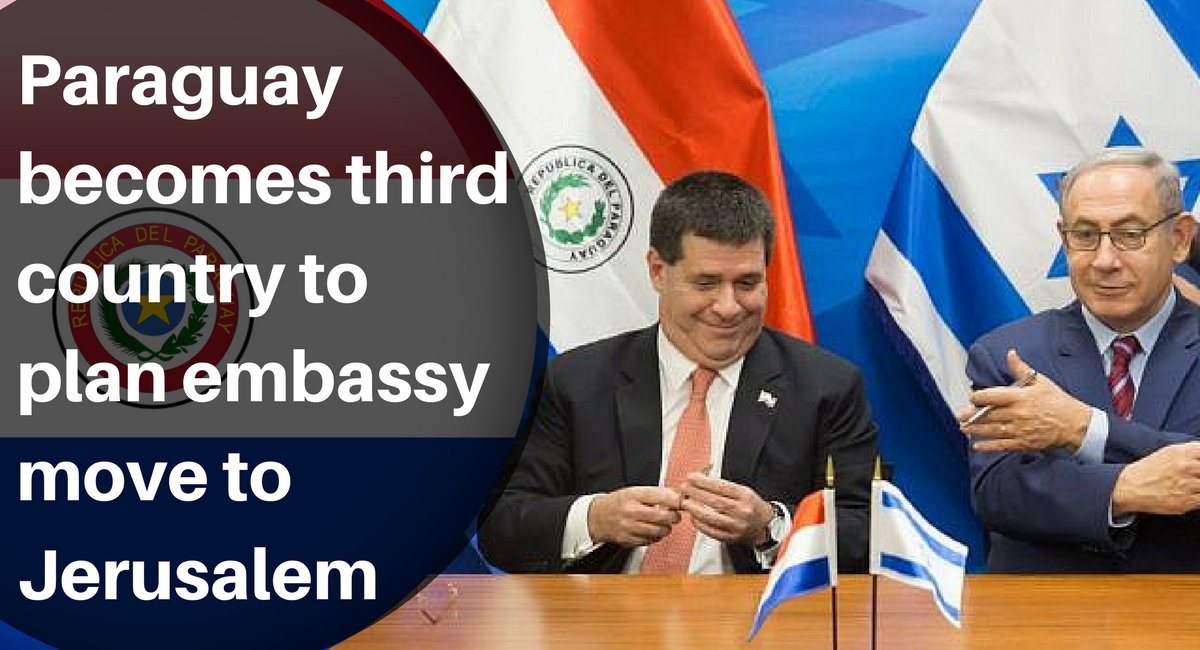 Jerusalem
Paraguay becomes third country to plan embassy move to Jerusalem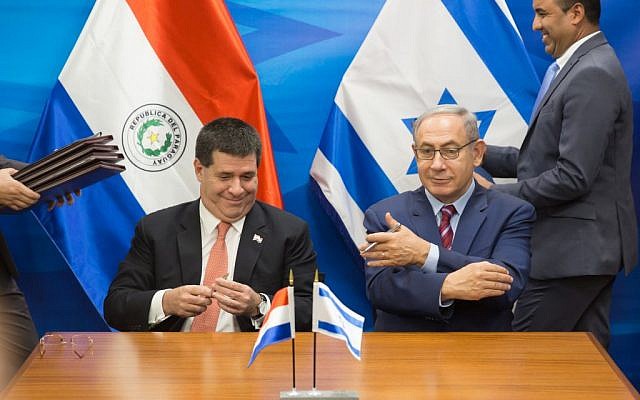 Paraguay is set to become the third country, after the US and Guatemala, to transfer its embassy from Tel Aviv to Jerusalem, Israel said Monday.
Foreign Ministry spokesperson Emmanuel Nahshon said Paraguay President Horacio Cartes will travel to Israel later this month to open the country's new embassy in the capital.
Cartes's trip was scheduled for May 21 or May 22, a Paraguay government spokesman told the Reuters news agency.
Nahshon hailed the "wonderful news as the international recognition of Jerusalem as Israel's capital gathers momentum."
Foreign embassies are currently located in Tel Aviv and its environs, as the international community has balked at recognizing Jerusalem as Israel's capital, until the status of the city is set via a peace deal with the Palestinians.
On December 6, US President Donald Trump announced that the US would move its embassy to Jerusalem. Israel has expressed hopes that other countries will follow suit, though the move was widely condemned in the international community.
The US will open its embassy in its current consulate in the capital's Arnona neighborhood on May 14. A large US delegation, headed by US Treasury Secretary Steven Mnuchin, is expected to attend the event.
Two days later, Guatemala will inaugurate its new embassy in Jerusalem's Malha Technological Park, in the presence of President Jimmy Morales.
Last month, Cartes said that he wanted to relocated the country's embassy to Jerusalem before the end of his presidential term in August.
At the time, Israeli diplomats told Channel 10 they were skeptical the outgoing president has the political support to advance an embassy move in under four months.
However, Hadashot news reported Monday that the country's incoming president, Mario Abdo Benítez — a member of Cartes's conservative Colorado party — will join the incumbent for the opening of the Jerusalem embassy.
Last month, Prime Minister Benjamin Netanyahu said at least half a dozen countries are considering moving their embassies to Jerusalem, and pledged "preferential treatment" to the first 10 countries to do so.
Read More: Times Of Israel